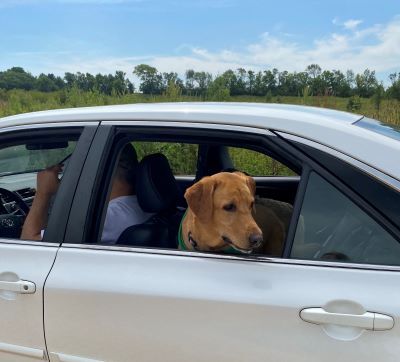 More Pet Owners Turning to Kane County Clinics for Microchipping
Kane County Connects Staff 10/25/2022 10:00AM
Microchipping is an increasingly popular service offered by Kane County Animal Control's (KCAC) yearly drive-thru clinics. KCAC Administrator Brett Youngsteadt says there is a continued upward trend in animals being microchipped by KCAC from only 12 in 2015 to 94 this year. 
"I'm pleased to see those numbers up close to 100 these last two years," Youngsteadt said.  "This is going to help with relocating with the owner should the animal get lost which is our biggest concern," he added.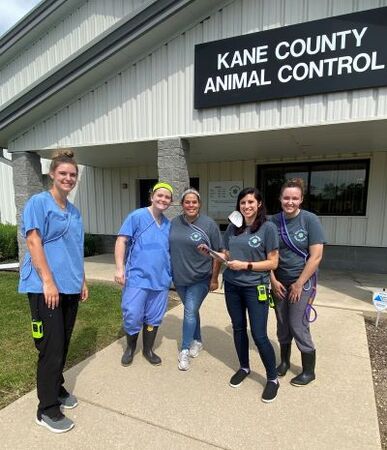 KCAC also uses mini microchips which Youngsteadt says makes the owners happy.
"A lot of people feel more comfortable about the mini microchips because they are not as large and use a smaller needle," he said.
Youngsteadt says he saw a growing number of senior citizens taking advantage of the drive-thru clinics to get their pets vaccinated for rabies.  In 2015, 25 senior citizens had their dogs vaccinated through a County hosted clinic. That number increased to 271. "Seniors receive free tags in Kane County so all they pay for is the rabies shot which is $10," Youngsteadt said.  "We really push hard with this group and have some wonderful senior communities in Elgin that we work with to make sure that flyers are passed out at the beginning of every year so we do a lot of outreach to those senior populations." 
Kane County Animal Control held six drive-thru microchip and rabies vaccine clinics in 2022.   However, pet owners can go to Animal Control to purchase a rabies tag or have their pet microchipped for a $15 fee, year-round. Learn more about Kane County Animal Control by following this link to their website.