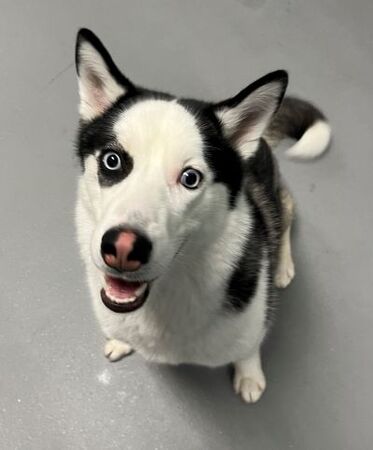 KCAC Adoptable Pet of the Week
Tecla Metzel of Kane County Animal Control 2/5/2023 6:00AM
​

If you come to visit Marilyn, a 1-year-old Siberian husky mix, it won't take long for her to show everyone in the room how much energy she has when she's playing.

Let's put it this way. If, in some way, her energy could be harnessed so that it could power the electrical grid of, say, a small metropolitan area like Chicago, there would be enough current to light up every home in and around the city for years to come. That's a lot of energy!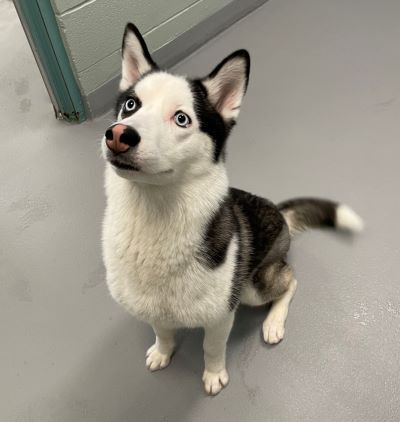 She may show her shy side at first, but if she knows you're there to play with her, she warms up very quickly. Her favorite play toy is one that squeaks. Give it a throw and she'll chase it and bring it back to you.

It's even better if she can play with you in the snow! She seems to like other dogs, so if there is a dog she can play with, then it will be a match made in heaven.

Everyone she's met at KCAC has become her best friend. She's all about those daily cuddle sessions, too. She might even tolerate getting dressed up for various photo sessions on the internet, just as long as her new family is there for her every night to tuck her in.

Marilyn is the perfect dog for the perfect family who has lots of energy, a compassionate and loving heart for animals and who will enjoy adding another 4-legged child to their family unit.

Is that you?

KCAC Pupdate

Congratulations to Roman, the rather large Great Pyranees-mix that had been a resident of KCAC for far too long. He definitely didn't like being around other dogs which impeded the number of people who could adopt him. Finally, the perfect adopter walked in the door with no other animals at home and spirited Roman into the lap of luxury. He's now living in a bachelor pad getting all the spoils he justly deserves.
Miracle of miracles, our boy Obi, the Neapolitan Mastiff-mix with the shy demeanor has found his forever home. A big goofball that enjoys making the people around him laugh with his antics, Obi can now look forward to spending his days playing and getting trained all at once. Also, he can expect to have as many petting sessions as he needs in order for him to feel safe and secure.

We're so proud of you, Obi!

How to Adopt

For more information regarding Kane County Animal Control's adoptable animals and for an adoption application, please go to www.kanecountypets.org.

All Kane County Animal Control adoptable cats and dogs are spayed/neutered, microchipped and up-to-date on all vaccines including rabies. They are tested for feline leukemia/FIV and heartworm. ​

The adoption fee for dogs is $200 and $100 for cats. Adoption of two dogs is $300 and it is $150 to adopt two cats.            
"A dog is Love's purest shadow." - Angie Weiland-Crosby, nature poet and inspirational author