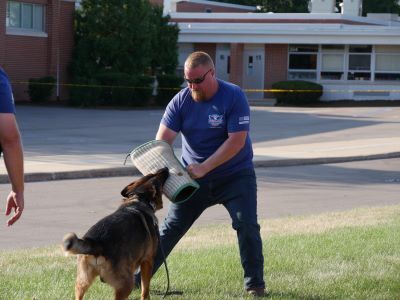 Kane County Celebrates National Night Out August 2
Kane County Connects Staff 7/21/2022 7:00AM
Communities throughout Kane County will be among the thousands across the country to celebrate National Night Out on August 2, 2022. 

Every year, millions of citizens take part in National Night Out (NNO) on the first Tuesday in August, an annual community-building event that promotes police-community partnerships and neighborhood camaraderie to help make communities safer and more caring places to live.​  

This year, the Kane County Sheriff's Office (KCSO) invites residents to its annual National Night Out event from 6:00 - 8:30 p.m. at 37W755 Rt. 38 in St. Charles.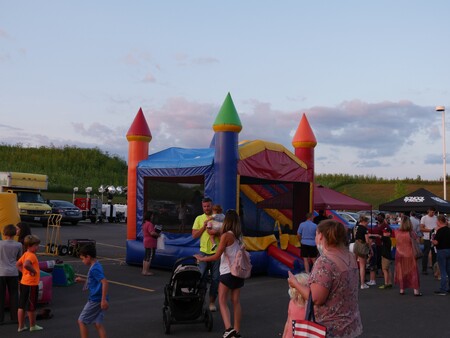 There will be free food, kids activities, music, emergency vehicles on display and residents will have the opportunity to interact with Sheriff Ron Hain and members of the Kane County Sheriff's Office.

Representatives from the following KCSO divisions will be available to answer questions and meet with residents:  Bomb Unit, Corrections Response Team, Court Security, Honor Guard, K9 Unit, Special Weapons and Tactics and Emergency Management.

​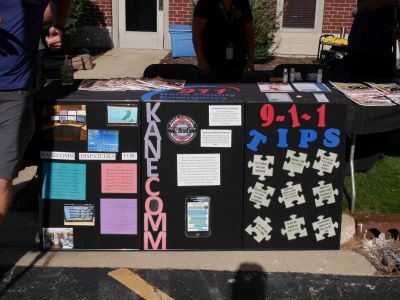 In addition, reprentatives from the Coronor's Office, Division of Transportation (KDOT), KaneComm, Farm Bureau, Mounted Rangers and the Health Department will also be on hand with information and resources.
Communities and police departments in Aurora, Campton Hills,  Elgin, South Elgin, Pingree Grove and other communities also will be hosting their own celebrations.  
Check your community's website or social media pages for up-to-date information on times, locations and detailed information.