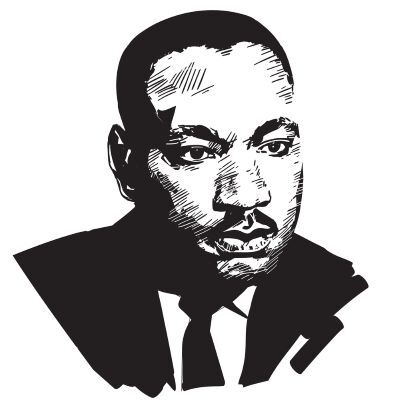 Martin Luther King, Jr. Events in Kane County
Kane County Connects Staff 1/11/2023 4:00PM
​

A number of events will be held in Kane County to honor the legacy of Martin Luther King, Jr.

In the City of Aurora on January 16, the 38th Annual Rev. Dr. Martin Luther King Commemoration will be held at 6 p.m. at East Aurora High School, 500 Tomcat Lane, Aurora.  The event will feature youth performances, the presentation of the 2023 Donna J. Williams Service Awards and special remarks from Star Jones, an attorney, best-selling author, Emmy-nominated TV host, and the first Black person to have a court-television show.  

​In addition, Aurora Mayor Richard C. Irvin will present the 2023 Service Above Self Award to students or youth groups who honor the life of Dr. Martin Luther King and his commitement to community service, justice and equity.

In the City of Elgin, the 2023 Dr. King Family Event, a film screening of "Invented Before You Were Born", will be held on January 15 from 4-6 p.m. in the Larkin High School Auditorium, 1475 Larkin Ave. 

In addition, the 38th Annual Prayer Breakfast will be held January 14 at 8:30 a.m. at Elgin Community College, Building E, 1700 Spartan Drive, Elgin.