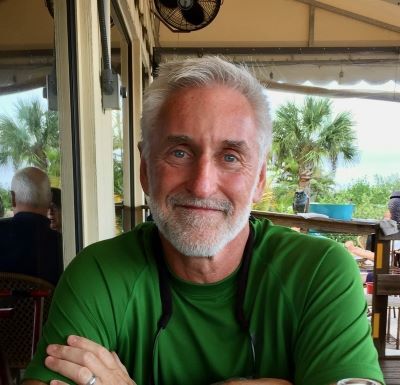 Geneva Chamber Announces Wood Award Recipient
Kane County Connects Staff 11/17/2022 6:00AM
​
​Jay Womack has been named the Geneva Chamber of Commerce 2022 Wood Award recipient.  Born in Geneva, Womack moved to Yorkville during grade school and grew up on a wooded property that backed up to a forest preserve.  According to the Geneva Chamber of Commerce, this began his love of nature.  He and his wife, Sherre, have raised their daughter in Geneva and are now proud grandparents of two grandchildren.  Womack is a Landscape Architect, highly trained and skilled in his field.  He is currently a Senior Architect, Ecological Design, Huff & Huff, a subsidiary of GZA.

Over time he has contributed to many organizations such as Geneva Park District Foundation, Western Avenue School, Kane County Forest Preserve District, City of Geneva Natural Resource Committee (NRC), Kane/DuPage Water Conservation District, Conservation Foundation of Kane County, the Rain Barrels on Parade Campaign, Tree Hab USA, Friends of the Chicago River, Chicago Wilderness and the Morton Arboretum.  Womack's passion for the environment is unrelenting, as is his energy.

"His community work is about the quality of the world he wants to live in and sustain for his children and grandchildren," states Sheavoun Lambillotte, Geneva Park District Executive Director.

Nominated by both Geneva Park District, where he serves on the foundation board, and Kane County Forest Preserve, he is a Site Steward for Fabyan Forest Preserve, he was honored in 2019 with Outstanding Citizen Volunteer of the Year given by the Illinois Association of Park Districts.

"Jay seems cursed with that most blessed unrest that does not simply allow him to sit by idly when he sees something amiss in the natural world around him," Lambillotte says. "But to be one of those few among us that actually succeed in creating lasting change."

He has been the chair of the Natural Resource Committee since 2007 and during this time has donated thousands of hours to various causes including Earth Day, Fox River Clean Up and the Wine Cheese & Trees fundraiser, which he created and continues to chair to raise money to assist in replacing trees in Geneva that were lost to disease such as the Emerald Ash Borer.

Along the way, he has encouraged hundreds of young people to share in his passion and contagious enthusiasm for the environment by hosting engaging and interactive events throughout the Fox Valley area, such as his Native Species Removal and Battle of the Brush Competition.

Geneva High School science teachers Emma Cole and Tom Anderson have worked with Womack on several events.  They noted that the students who partake return inspired and comment on how interesting and enjoyable it was.

At least 13 years ago, Womack and his wife were driving on Rt. 25 and he commented that something needed to be done about the buckthorn.  He volunteered and rallied friends, strangers, schools and even passer byers. 

"His work to eradicate buckthorn invasive species in the Fabyan Forest preserve has allowed the wildflowers and understory plants to reestablish themselves," says fellow NRC member, Bill Doeckel.

The word that has been repeated many times about Womack is "tireless".    A selfless and tireless leader, tireless volunteer and he has spent tireless work toward fundraising to reforest Geneva.   

"Jay obviously loves Geneva, the people and the community and is personally ensuring the betterment of the community, leaving a lasting legacy to make Geneva a better place," states Doeckel.

Geneva Chamber of Commerce is pleased to congratulate Jay Womack on receiving the 2022 Wood Award.

The Wood Community Service award is presented each year by the Geneva Chamber of Commerce at the Geneva Chamber of Commerce Annual Dinner to an individual who has made significant community contributions in the areas of business, education, youth involvement, civic organizations, art, recreation, charity or government.  The award is named in honor of Bill and Elise Wood, and Nell and Burton Wood—four individuals who have all contributed to the growth and health of the city of Geneva.  
Previous Wood Award Recipients
William C. Wood, 1985
Robert Joshel, 1986
Gloria McCleary, 1987
Allen Mead, 1988
Arthur Nelson, 1989
J. Roger Morris, 1990
Weldon Johnson, 1991
Jamie Daniel, 1992
Mack Olson, 1993
Rae Johns Ellsworth, 1994
Robert Krell, 1995
Richard Lindholm, 1996
Dave Rogers, 1997
Bruce & Carolyn Simpson, 1998
James T. Riley, 1999
Alden L. Odt, 2000
Sharon L. Jones, 2001
Steve Lillie, 2002
John Anderson, 2003
Mary Bencini, 2004

Mary Kay Brown, 2005
Stephen Persinger, 2006
Dr. Rodney B. Nelson, III, 2007
Scott Lebin, 2008
Sam & Carolyn Hill, 2009
Kent Shodeen, 2010
Joe Stanton, 2011
Tim Vetang, 2012
Mary Stith, 2013
Jean Gaines, 2013
Mary O'Brien, 2014
Gordon Hard, 2015
Michael Simon, 2016
Dean Kilburg, 2017
Cheryl "Cookie" Olson, 2018
Terry Emma, 2019
Northwestern Medicine Delnor Hospital,
Geneva School District, Geneva Police
Department & Geneva Fire Department, 2020
Kay Yotz, 2021
SOURCE:  Geneva Chamber of Commerce media release.