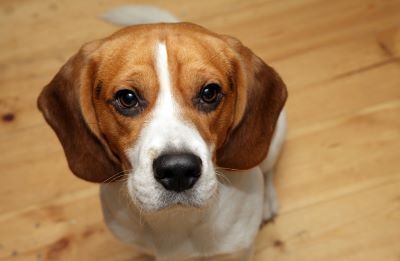 100 Rescue Beagles Need Foster Homes!
Kane County Connects Staff 8/4/2022 8:00AM
​Anderson Humane will have 100 beagles available to foster the second week in August, as part of the largest rescue operation by the Humane Society of the United States (HSUS). In total, 4,000 beagles are being rescued from a Virginia breeding and research facility.

Anderson Humane Chief Operations Officer Dean Daubert said they were contacted by the HSUS  to help with their rescue efforts in relocating the dogs. He said it will be the largest transport of dogs in a single day in Anderson's history.

"We decided that with the public's support, we would be able to help with these beagles," Daubert said.  "Anderson Humane is traveling to pick up the dogs and we anticipate that most of the beagles ​​​will go directly into foster," he added.  "We are counting on the support of the community to help us find fosters."

Daubert said that the Humane Society aims to give them a mix of dogs, including adults, puppies and pregnant females.  He said Anderson Humane foster staff will match dogs based on what a foster family is able to commit to.
"We ask that our foster supply whatever they are able to care for the dogs as a donation.  We will help with whatever supplies a foster family is unable to provide."
​To learn more about fostering a beagle through Anderson Humane, visit https://ahconnects.org/beagles/​.​