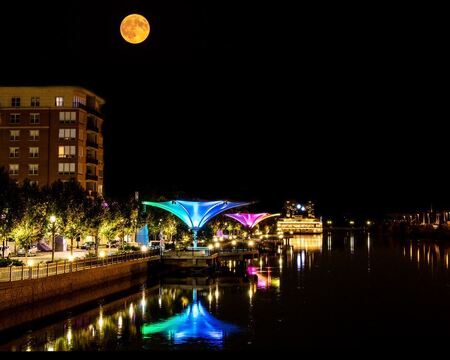 New Data Shows Elginites Should Look for Work Closer to Home
Kane County Connects Staff 8/11/2022 7:00AM
​
The Elgin Development Group (EDG), a Division of the Elgin Area Chamber of Commerce, recently released its comprehensive 2022 Data Viewbook on the City of Elgin, the 6th most populous city in the State of Illinois.

 "As a very pro-business community and organization," said Carol Gieske, president and CEO, Elgin Area Chamber of Commerce, "this information is critical to share as it serves as a valuable first path for Elgin businesses interested in expansion and prospective businesses looking to open in Elgin."

The 12-page report provides a quick, yet in-depth, look at statistics featuring Elgin's business, municipal, and residential activity and growth; population and diversity factors; workforce sectors and categories; healthcare resources and services; and educational institutions.

The EDG report highlights three Elgin businesses representing various business sectors including Elgin State Bank featuring Market President Yaneth Medina, Elgin Sweeper Company with Mike Higgins, vice president and general manager; and Dr. David Sam, Elgin Community College, president.  A QR code for each connects to special video interviews on EDG's website, ElginDevelopment.com

"The information contained in our viewbook gives an overall picture of what Elgin is all about today," said Tony Lucenko, EDG director. "Elgin continues to be a strong, vibrant, and active market. Current industrial activity is at a record pace and vacancy rates are at the lowest point they have ever been. The office vacancy rate at this time is a bit slow due to this post-COVID time, but I see progress and there are office and industrial spaces under development."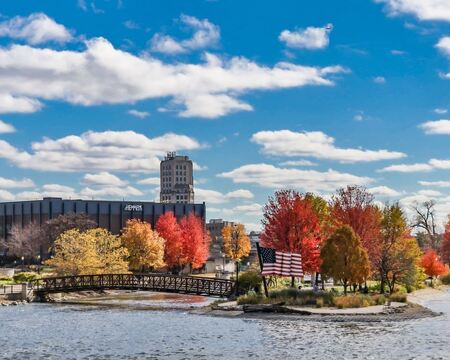 Data was obtained from a variety of reliable and standard sources, including the U.S. Census Bureau and information obtained from the Illinois Department of Security; Elgin Community College; and CoStar Group, Inc., the leading provider of real estate information and analytics in the commercial and residential property markets. 
In analyzing the information, an interesting statistic arose about Elgin's workforce. 
"Only 20.6% of Elginites work in Elgin," Lucenko said. "There are many job opportunities available within Elgin that are being unfilled. They are available right now across all workforce categories including educational services, manufacturing, health care, social assistance, construction, professional services, food services, and many more. Our residents don't have to drive outside of Elgin for a good, well-paying job, which is valuable given the increased cost of commuting." The most current information on job availability in Elgin can be found on the Elgin Area Chamber of Commerce website at ElginChamber.com/jobs.

Prospective businesses, manufacturers, and employers look at the Elgin workforce in a very positive light. "We are very strong in offering the necessary educational training and workforce development to assist businesses, their employees, and the families of their employees," adds Lucenko.

Mike Wong, Elgin Area Chamber board chair and partner with the law firm of SmithAmundsen, LLC adds, "We designed this book because these are the types of questions and information requests about the community that we receive regularly from people and businesses. It is both easy to read and understand the breakdown of valuable statistical information for Elgin residents and business and community leaders in Elgin, the surrounding communities, and the development community in northern Illinois."
The EDG 2022 Data Viewbook was directly mailed to developers throughout Northern Illinois, local businesses, elected officials, and Elgin Area Chamber members. It will also be available to the public at different venues in Elgin, on both the EDG and Chamber's websites and the Chamber's office at 31 S. Grove. Due to the valuable information obtained in this year's report, the City of Elgin information will be updated annually by the EDG.  

The EDG provides business assistance in many forms, including site selection, fast-track permitting, business retention, relocation, and expansion, workforce development, and international trade to providing resources for new budding entrepreneurs through the Elgin Area Small Business Academy.

The over-arching goals of the EDG are to: provide a solid tax base to support municipal and educational goals; improve the quality of life and standard of living for Elgin residents; create a diverse and vibrant local economy; and generate desirable employment opportunities.

 For more information, visit www.elgindevelopment.com.

SOURCE:  EDG/Elgin Area Chamber of Commerce media release.