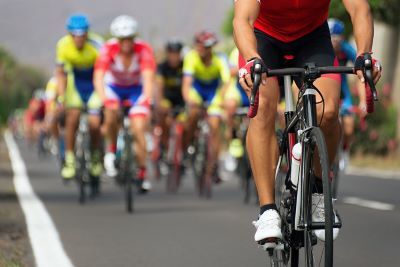 Intelligentsia Cup Pro Racing Series Kicks Off in West Dundee July 22
Kane County Connects Staff 7/20/2022 1:00PM
Professional cyclists from across the world will converge on West Dundee Friday, July 22 for the kick off of the 2022 Intelligentsia Cup racing series.
This 10-day series begins at 9:45 a.m. with the West Dundee River Challenge and the Men's Novice category, and continues throughout the day for other categories including Women's, Masters 40+, Women's and Men's Pro and a Team Mack Masters category.  In addition, there is a Men's Junior category for racers aged 15-18 year's old.

​The Intelligentsia Cup runs July 22- July 31 with another Kane County stop in Elgin on July 29.  That race, the Elgin Classic in Memory of Dennis Jurs, kicks off at 10:05 a.m. with the Men's Novice category.  
Online registration for each race will reopen on the day of the race for those interested in still participating.  
The 10-day Intelligentsia Cup is a criterium or "crit" race series that takes place annually in towns throughout Chicagoland.  It is the largest road racing series in America designed for spectators and typically held on a short course through neighborhoods. 
Racers can sign up for as many days of the race as they would like and are not required to participate in a set amount of days.
For additional information on the Intelligentsia Cup and individual events and celebrations taking place around the racing series, visit www.intelligentsiacup.com​.

SOURCE:  Intelligentsia Cup website ​