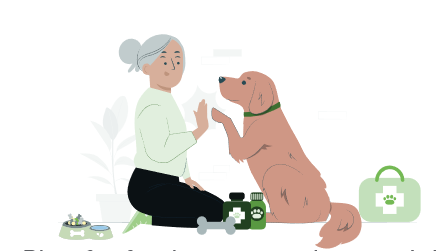 September 2023 National Preparedness Month
Kane County Emergency Management Beth Drendel Preparedness Specialist 9/18/2023 6:00AM
As an older adult, you may specific needs after a disaster. Here are some simple, low cost steps that can help you get better prepared.

Being prepared care reduce fears, anxiety, and losses that accompany disasters.

Know what disasters/emergencies could affect your area.
In Kane County, here is some of the things that we prepare for;

flooding

tornadoes
winter storms
extreme heat
extreme cold
house fires
Keep a weather radio tuned to your local emergency station and monitor TV and radio for warnings about severe weather in your area.
Make a Plan
Following a disaster there may be power outages that could last several days. Stock canned food, dry mixes and other staples that do not require refrigeration, cooking, water or special preparation. Be sure to include a manual can opener and eating utensils.

Create a chain of contacts
 Assign who will contact who during an emergency. Enlist family, friends, and neighbors, if necessary, but do not leave it all to one person. If the one person on the list is injured or incapacitated, you may be left stranded.
Emergency Supply Kits
To assemble your kit store items in airtight plastic bags and put your entire disaster supplies kit in one or two easy-to-carry containers such as plastic bins or a duffel bag.

A basic emergency supply kit could include the following recommended items:

Water (at least one gallon per person per day, for drinking and sanitation)
Food (at least a several days supply (non-perishable)
Battery powered radio or weather radio with alert tones
Flashlight with extra batteries
First aid kit
Whistle (to signal for help)
Cell phone with charger and backup battery
Suggested Emergency Food Supplies
Store at least a several-day supply of non-perishable foods.

Choose foods your family will eat.

Remember any special dietary needs.
Store at least one gallon of water per person per days, for drinking and sanitation       

 Pets or service animals
Have on hand several days food and water for your pets.
Medication
Keep an updated list of all medications you take, include dosage, strength and doctors phone number.

Keep a supply of medication for yourself and pets, in your emergency kit.
Give a copy to a trusted family member of friend.
Make copies of Medicaid, Medicare, and other insurance cards
Give copies to a trusted family member or a trusted friend.

Put copies in a zip lock bag.
Keep copies with your emergency Go Bag
If you belong to a Senior group and would like to learn more about how to be more prepared for Emergencies and Disasters or have any questions, please contact:

Kane County Emergency Management
Beth Drendel
Preparedness Specialist

http://www.kcoem.org/