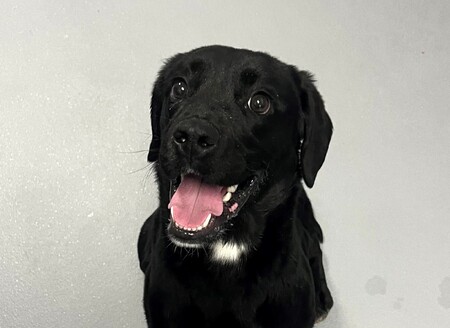 Adoptable Pet of the Week
KCAC's Adorable, Adoptable Pet of the Week is written by Tecla Metzel of Kane County Animal Control. 2/12/2023 6:00AM
It's hard not to fall immediately in love with little Piper at first meeting!
This 1-year-old black Labrador retriever-mix is a bundle of energy that barely stops moving even when he sleeps. Whoever adopts him is going to need to make sure he gets enough exercise and training every day.

Although he loves other dogs, he may be a bit much for older, more sedate dogs, but he would make a wonderful playmate for another younger dog as long as he initiates the playtime.
His favorite activities include sprinting after toys and enjoying a bit o
f enrichment with a Kong. Squeaky toys are his favorite! Piper is a great love-bug because he basically loves everyone he meets. Sit
with him and he'll bark at you to try to get you moving. Run down the hall and he's halfway there before you get there.
Praise him and give him a treat for being a good boy and he's all smiles. Piper will need all the positive reinforcement he can get as he begins to bond with his new owner, but once he learns his boundaries and knows he has a forever home, he will become your new best friend.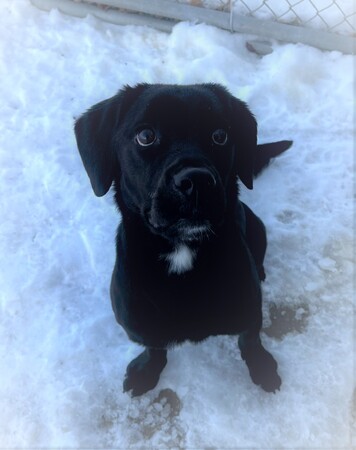 KCAC Update Congratulations to Eclipse and Blue Moo
n, the two bonded torties whose own
er passed away. It so happened that these two very animated felines found the purr-fect new home with the purr-fect family who will attend to all their needs. Imagine, unlimited stomach rubs, playtimes, naps, snacks and cuddles! What cat wouldn't want to live that kind of life!
How to Adopt For more information regarding Kane County Animal Control's adoptable animals and for an adoption application, please go to
www.kanecountypets.org.
All Kane County Animal Control adoptable cats and dogs are spayed/neutered, microchipped, up-to-date on all vaccines including rabies. They are tested for feline leukemia/FIV and heartworm.
The adoption fee for dogs is $200 and $100 for cats. Adoption of two dogs is $300 and it is $150 to adopt two cats.
KCAC's Adorable, Adoptable Pet of the Week is written by Tecla Metzel of Kane County Animal Control.
"Fall in love with a dog, and in many ways you enter a new orbit, a universe that features not just new colors but new rituals, a new way of experiencing attachment." – Caroline Knapp, Writer, award-winning journalist