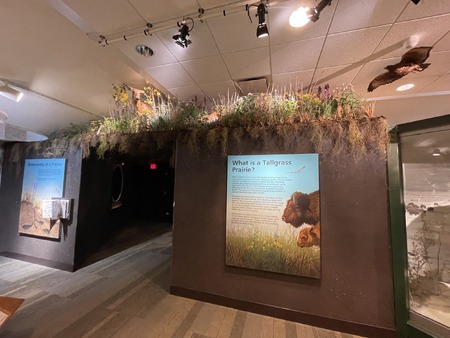 New Tallgrass Prairie Exhibit in Kane County
Kane County Connects Staff 10/31/2022 7:00AM
Creek Bend Nature Center will look a little different, next time you stop-in for a visit.  A new tallgrass prairie exhibit has been installed.  According to the Forest Preserve District of Kane County, the exhibit depicts a tallgrass prairie both above and below ground.
Above ground, the exhibit includes a colorful representation of typical grasses, common prairie forbs, taxidermy specimens, and models of wildlife that live on the prairie.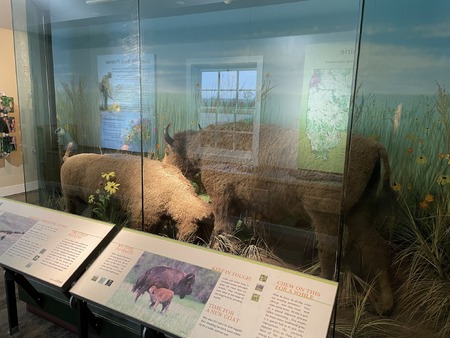 Below ground is a representation of a fox den, which visitors can crawl through. There are many interactive stations and lots to discover.
Creek Bend Nature Center is open to the public Mondays through Thursdays, from 10 a.m. - 4 p.m., and Saturdays and Sundays, from noon to 4 p.m. Admission is free.