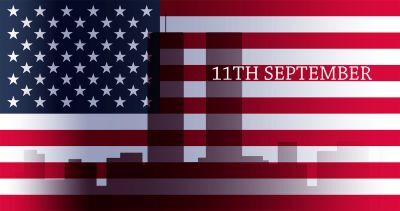 Events Throughout Kane County Commemorate 9/11
Kane County Connects Staff 9/7/2023 6:00AM
​
A number of public events commemorating 9/11 will be held in towns and municipalities throughout Kane County.

Although this is not a complete list, the following is a sampling of some of the events being held:
City of Elgin

- The Patriot Day Remembrance Ceremony will be held at 9:00 a.m. on September 11 at the Hemmens Cultural Center at 45 Symphony Way. The program will feature speakers and the posting of flags by the Elgin Fire Department and Elgin Police Department Honor Guards,  the National Anthem by Larkin High School students and "Amazing Grace" will be played on the bagpipes.

City of Aurora

-  A 9/11 Memorial Ceremony will be held at 7:30 a.m. 

at the Aurora Central Fire Station, 75 N. Broadway Ave.

 and will feature a Presentation of Colors,

Remarks of Remembrance and Reflection, and a Wreath Laying Ceremony by the Aurora Fire and Police Honor Guards.  

A special Bell Tolling and Moment of Silence will be held at 7:46 a.m. CST, the minute the first plane hit the north tower of the World Trade Center.​

​Northern Illinois Food Bank- The Northern Illinois Food Bank ​will be holding a National Day of Service on September 11 during Hunger Action Month with packing shifts across its centers including its location in Geneva.  

St. Charles Fire Department

- The annual 9/11 Remembrance Ceremony will be held at 7:30 a.m. on September 11 outside the Fire Department Memorial Monument, 2 E. Main Street.  The ceremony will include posting of the Fire Department Memorial Flag, posting the memorial wreath and observing a moment of silence. ​

Village of Elburn- Town and Country Public Library District is offering a 9/11 Memorial and Museum Anniversary Presentation at 11:30 a.m. - 12:15 p.m.  at The Mary Lynn Alms Educational Center (meeting room).  The program will be offered both virtually and in-person and will include stories of those personally affected by the events of September 11, 2001. ​​Registration is required and will close on September 11 at 11:30 a.m.