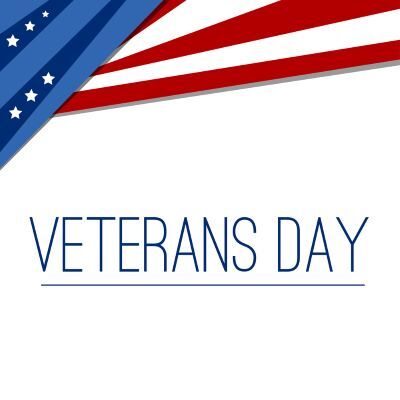 Veterans Day Events and Services in Kane County
Kane County Connects Staff 11/10/2022 6:00AM
​
Ceremonial events to honor our nation's veterans are being held at several locations throughout Kane County on Friday, November 11, in addition to special services and collection events during the weekend.

Aurora- Aurora Veterans Day Parade, 10 a.m. – Noon in downtown Aurora (43 W. Galena Blvd.)
Carpentersville - Carpentersville Veterans Day Ceremony ; 11 a.m. in Carpenter Park Veterans Memorial
Elgin- Elgin Veterans Day Ceremony, 11 a.m. at the Heritage Ballroom (100 Symphony Way)

Hampshire- Hampshire Veterans Day Parade, 5 p.m. steps off at Hampshire Middle School (560 S. State St.)
 

St. Charles- St. Charles Veterans Day Ceremony, 10:30 a.m. at the St. Charles Fire Department, (Fire Station #1, 112 N. Riverside Ave.)
 
St. Charles- St. Charles North High School Veterans Day Celebration Concert, 6 p.m. at St. Charles North H.S. Auditorium (255 Red Gate Rd.) The concert is free but a ticket is required for entrance.  For ticket information call 331-228-6417. In addition, veterans are invited to a pre-concert reception beginning at 5 p.m. in the auditorium lobby for veterans and their guests.
 
Sugar Grove- Veterans Day Ceremony, 11 a.m. at Waubonsee Community College Academic and Professional Center, (IL Route 47)

Other Events and Services to Honor Veterans:
Geneva- Khanna Dentistry (GenevaCosmeticDentistry.com) is offering free dental care for veterans on Friday, November 11 including cleanings, fillings and extractions.  To schedule an appointment call 630-845-1088. ​

Hampshire- Veterans Day Ceremony and Collection Event for homeless veterans on Sunday, November 13. The ceremony will be held at 10 a.m. and the collection event will be held from 10 a.m. to 1 p.m. at the Huntley Veterans Memorial (11704 Coral Street). Items needed for the collection event include body soap, deodorant, shampoo and conditioner, razors, pastas/pasta sauce, canned goods (especially soup) and gas station gift cards.