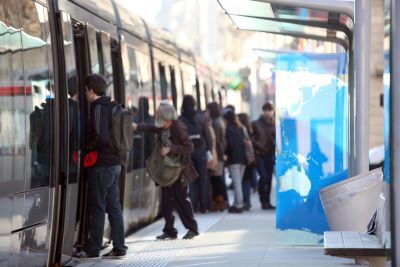 Metra Trains to Operate as Scheduled
Kane County Connects Staff 9/5/2022 7:00AM
Metra has announced that commuter trains will run as scheduled after a tentative railway labor agreement was reached overnite.
The deal between railroad and union representatives averted a potential freight railroad strike that would have likely halted  commuter service, on certain lines, by the end of the week.
Metra had already taken steps to cancel service this evening (9/15/22) on BNSF and Union Pacific lines in advance of a work stoppage, that would have impacted commuters traveling on the UP-West Line from Elburn to Chicago and the BNSF line out of Aurora.
These lines are owned by and directly operated by freight railroads.
Updated statement from Metra;

We are happy to report that in the overnight hours a tentative agreement was reached between freight railroads and their unions, averting a strike that could have started tonight and halted service on the BNSF and three Union Pacific lines. We are greatly relieved that we will be able to continue to provide the safe and reliable service that you deserve and that you rely upon. Please accept our apologies for this week of uncertainty and anxiety, and our thanks for your patience and understanding. The late Thursday evening trains that had been cancelled by BNSF and Union Pacific in anticipation of a strike will now run as scheduled.

Source: Metra