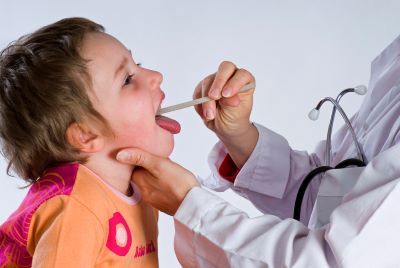 State Health Officials Warn of Rising Cases of Strep Throat
Kane County Connects Staff 3/10/2023 12:00PM
​
​The Illinois Department of Public Health (IDPH) is warning that cases of group A strep throat leading to severe complications are on the rise in Illinois, with more cases reported in 2023 than in any of the past five years.

Parents are being urged to have young children with symptoms tested and treated if necessary.
"As COVID-19 cases and community levels remain stable, I want to share my concern about the growing number of strep throat cases in Illinois that are leading to severe complications," said IDPH Director Dr. Sameer Vohra.  "These cases, known as invasive Group A strep, are the result of disease spreading from the throat to blood, muscle and lungs. I urge parents to contact their health providers when their children start showing early symptoms."
Dr. Vohra said symptoms can include sudden onset of sore throat, pain when swallowing and fever. 
"Early detection is critical as strep can be diagnosed with a simple test and treated with antibiotics.  If able, please make sure everyone in the house is up to date with flu and chickenpox vaccines.  Having either the flu or chickenpox can increase your risk of contracting invasive Group A strep." 
Parents and others can get more information about Group A strep at this CDC resource page https://www.cdc.gov/groupastrep/igas-infections-investigation.html.