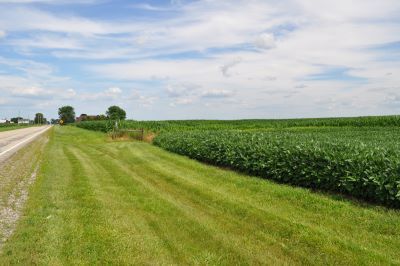 Kane County Farmer/Illinois Soybean Leader Applauds Agreement with Taiwan
Kane County Connects Staff 10/5/2022 12:00PM
​
Steve Pitstick, who grows corn and soybeans near Maple Park, says the recently-signed agreement with Taiwan will strengthen the unique relationship between Illinois soybean farmers and the Taiwanese.  
State leaders recently signed a letter of intent to sell approximately $2 billion of Illinois soybeans and $600 million of Illinois corn over the next two years to Tawain.
Pitstick also serves as chairman of the Illinois Soybean Association (ISA).
"We value the opportunity for transparency and cooperation because trade is vital to Illinois' 43,000 soybean producers," Pitstick said. "Roughly 60 percent of the nearly 672 million bushels of the soybeans grown in Illinois are exported, resulting in an estimated $4-5 billion in value," he said.   "We have great respect for Taiwan's expertise and role in this important trade relationship. Illinois soybean farmers continue to learn from our global partners about the evolving preferences and high standards to which our products are measured. We endeavor to exceed those expectations."
The most recent agreement follows a 2019 two-year deal for over $2.2 billion in crop sales.
Taiwan and Illinois have a long history of trade and agricultural partnership and the U.S. is a primary source of crop imports for Taiwan, with Illinois ranking high among contributing states for corn and soybean exports. Taiwan continues to rank as Illinois' second leading corn trading partner and third leading partner in purchases of soybeans.
"The agreement signifies a step towards global trade security," said ISA Chairman, Steve Pitstick. "And it reinforces ISA's commitment to maintain the security of international supply chains, while facilitating legitimate trade relationships."
Governor Pritzker described the agreement as a testament to the hard work of Illinois corn and soybean farmers.
"This is a win for our agricultural community — and a testament to the labor that our farmers put in day and day out to make us a top global producer of corn and soybeans," said Governor Pritzker. "I have no doubt that Illinois and Taiwan will continue to enjoy a mutually prosperous friendship for many years to come — and I am forever grateful for their partnership."
SOURCE:  Illinois Soybean Association and State of Illinois media releases.