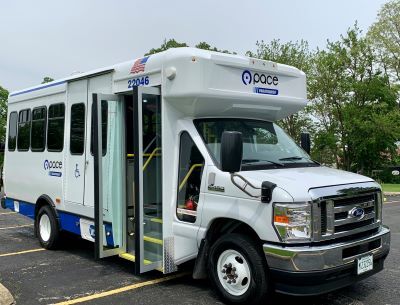 Students Ride For Free on Monday
Kane County Connects Staff 8/19/2022 12:00PM
​
Pace is providing free bus, On Demand, and ADA paratransit rides to all Chicago and suburban elementary and high school students, as well an accompanying adult, on Monday, August 22, which is the first day of the school year for most local schools. CTA and Metra are also offering free rides to students and accompanying adults on this same day.

Students who are riding alone should NOT tap their Student Ventra Card that day. Likewise, if a student is riding with an accompanying adult, neither the student nor the adult needs to tap a Ventra Card.
However, the first day of school isn't the only day that students can get to school safely and affordably. For the rest of the school year, students can get discounted rides by:
buying the Pace 30-Day Reduced Fare Pass for $30 (unlimited rides all day, every day, regardless of trip purpose and without school-hour restrictions, for 30 days)
paying with transit value on their Student Ventra Card for a reduced fare of $1.00, with transfers costing $0.20.
paying $1.10 in cash (using exact change) after presenting a student ID.
paying a surcharge of $1.15 using Ventra transit value when using the 30-Day Reduced Fare Pass on Pace Premium routes.
Students interested in getting a Student Ventra Card can find the details here. Many schools distribute Student Ventra Cards directly to their students. Students at other schools can get one via the Ventra website.​