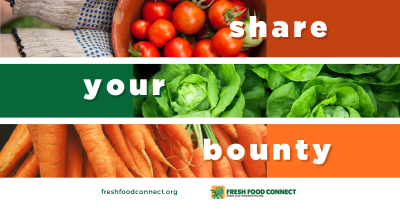 Mobile App Connects Kane Growers with Food Pantries to Address Food Insecurity
Kane County Connects Staff 8/27/2022 7:00AM
​
Fresh Food Connect aims to grow a more local and resilient food system by connecting growers with their communities. Fresh Food Connect is a tech-based non-profit that engages gardeners and small farmers to easily donate excess produce to hunger relief organizations in their own area through a free mobile app.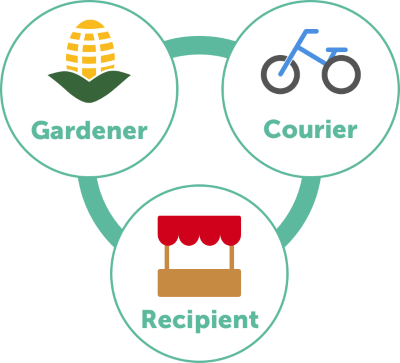 As of December 2021, Fresh Food Connect partners with 58 hunger relief nonprofits, or "operators" in 20 states that engage over 2,000 gardeners by accepting donations of homegrown produce from 1,500+ zip codes and redistributing to community members experiencing food insecurity.

The GardenWorks Project has partnered with Fresh Food Connect as the operator representing growers in Kane and DuPage Counties. Once you've signed up to use the app, you may select the closest food pantry seeking fresh produce donations from a list of available options.

If you are a farm or commercial grower seeking to donate 100lbs or more of produce, you may be eligible to have your donation picked up from your growing location by volunteers and delivered to the nearest pantry.​

You may email GardenWorks at info@gardenworksproject.org for pantry and donation related questions once signed up to use Fresh Food Connect. Common questions about the Fresh Food Connect app are also answered here. 

SOURCE:  Growing for Kane e-newsletter