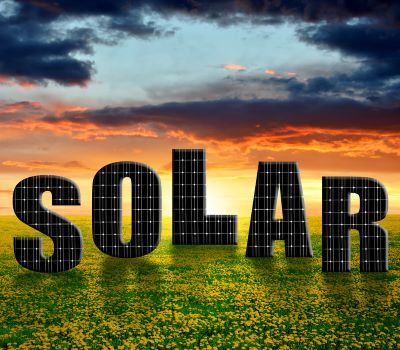 Kane County Partners with Nonprofits to Offer Solar Group Buying Program
Kane County Connects Staff 6/23/2023 10:00AM
​
Kane County is partnering with nonprofits Midwest Renewable Energy Association and Citizens Utility Board, to launch the 2023 solar group buying program, Solar Switch. Solar Switch, previously known as Grow Solar Chicagoland, is a free program designed to help homeowners and small businesses learn about and install a rooftop solar system at a more affordable price. By leveraging the power of group buying, Chicagoland area residents can secure a discounted price on a quality rooftop solar installation for their home or small business.
WHY SOLAR SWITCH?
Solar switch is free with no obligation to purchase solar panels. Residents will have the option to move forward with a solar installation based on program-negotiated pricing that includes the group discount. The group discount is determined through a competitive auction process. Only qualified installers can participate.
Residents who participate are expected to save an average of $4,000 on a typical-sized solar installation.

​"It's never been easier, nor more affordable to go solar!  As a participant in the 2019 Grow Solar Program, I felt relieved knowing the program leaders did their due diligence to get me the best price, and the best quality solar panels for my roof; there was no guessing involved," said Kane County Board Member Mavis Bates. 

The combined state and federal incentives can reduce costs by an additional 60%. Solar Switch participants will also have access to free, educational in-person events and webinars on the basics of switching to solar, as well as installer webinars after the auction has taken place. To learn more, visit SolarSwitch.com/Webinars.
HOW DOES IT WORK?
1. Register: Sign up for free by Wednesday, July 5 at SolarSwitch.com/KaneCounty.
Note: You will not receive any sales calls, nor will your information be shared with third parties.
2. Auction: A reverse auction with qualified installers will take place on Wednesday, July 5. The best bid wins the auction. The more people that register, the greater the discount.
3. Personal recommendation: You will receive a personal recommendation based on your registration details. This offer will include your estimated costs, savings, and expected electricity generation.
4. You decide: You will have until Wednesday, September 13 to decide if you want to accept the recommendation. There is no obligation to accept.
5. Installation: If you accept your recommendation, the winning installer will contact you for a site survey and to set an installation date.
To learn more and find out how much you can save, visit SolarSwitch.com/KaneCounty.

To learn more about the program, contact Courtney Berg-Meyer meyercourtney@co.kane.il.us or 630-232-3497

​