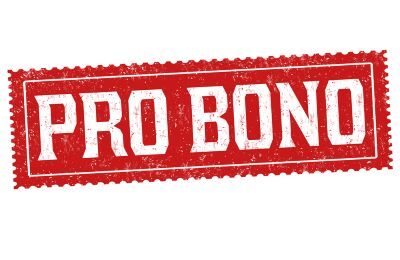 Kane County Law Library Public Outreach Includes Free Legal Advice
Kane County Connects Staff 8/17/2022 3:00PM
In just seven months, the Kane County Law Library has provided free advice through volunteer attorneys to 272 individuals during a variety of public programs offered each month.

The Kane County Law Library & Self Help Legal Center (https://www.kclawlibrary.org/) mission is to foster open and equal access to legal and governmental information.  The Law Library is located within the Kane County Judicial Center in St. Charles and is open to all Kane County residents.
During a recent meeting of the Kane County Judicial committee, staff from the Law Library outlined the programs that serve residents who may need legal assistance. 
Here's a list of the public programs held from December 1, 2021 – June 30, 2022 that provided free legal advice and assistance:

Lawyer in the Library at the Gail Borden Public Library
           Held the 4th Thursday of every month from 6-7:30 p.m.
          Constituents served:  60​
​Divorce & Family Law Walk-In

​Held every Monday morning from 8:30 – 10:30 a.m.

Constituents served:  112
Divorce & Family Law Call-In

Held every Thursday from 11:00 a.m.- Noon

Constituents served:  83
​Drivers' Privilege Clinic

Held the 1st Wednesday of every month from 3-5 p.m.

Constituents served:  17
During the Lawyer in the Library session, volunteer attorneys are available in-person for 15-minute meetings to assist with legal coaching, document review, referrals to other services, eFiling court documents and legal questions. No registration is required.
The Drivers' Privilege Clinic utilizes the help of volunteer attorneys from the Kane County Bar Association to offer free legal advice on how to reinstate driving privileges. 
For more information on the public programs and legal resources offered by the Kane County Law Library and Self Help Legal Center log on to https://www.kclawlibrary.org/
In 2017, the Kane County Law Library received the Liberty Bell award, bestowed annually on a non-attorney individual or community organization who has promoted a better understanding of the law, encouraged a greater respect for the law and the courts, who stimulates a sense of civic responsibility, and who contributes to good government within the community.