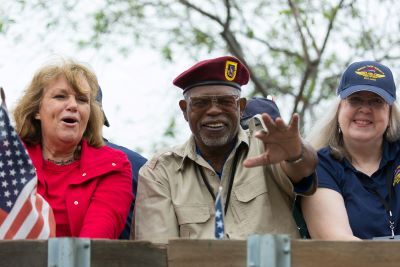 VA Funding Boost Puts More Money in Pockets of Kane County Veterans
Kane County Connects Staff 6/29/2022 6:00AM
Kane County veterans saw more money in their pockets in Fiscal Year 2021 thanks to a funding boost from the U.S. Department of Veterans Affairs (VA).​

The VA ​released their Fiscal Year 2021 Geographical Distribution of Expenditures report which shows where the VA is spending its budget at the state, county, and congressional district levels.  In Kane County, the VA expended the following funds:

·         $63,899,917.00 in direct Disability Compensation or Non-Service Connected Pension payments to veterans or their survivors. This is dollars in the pockets of Kane County residents.  In Fiscal Year 2020, the VA spent $59,143,272.00.

·         $62,200,514.00 in Health Care benefits. This is a value figure, as in what the VA spends to care for Kane County veterans in its clinics and hospitals. In Fiscal Year 2020, the VA spent $57,783,728.00.

The only amount that decreased was for education benefits.  In Fiscal Year 2021 the VA spent $7,801,914.00 in education benefits like the G.I. Bill. Some of this is paid to Kane County schools for tuition and fees and some of it is paid to the student for a housing stipend.  That was a decrease from the Fiscal Year 2020 amount of $8,602,901.00.  

Kane County is the sixth most veteran populous county in the State of Illinois. In Fiscal Year 2021 (ending November 30, 2021), the Veterans Assistance Commission of Kane County secured nearly $4 million in new federal benefits for Kane County veterans, their dependents and their survivors.​  
​To learn more about the Commission, sign up for their newsletter or follow their social media pages, visit https://www.countyofkane.org/Pages/veterans.aspx.​