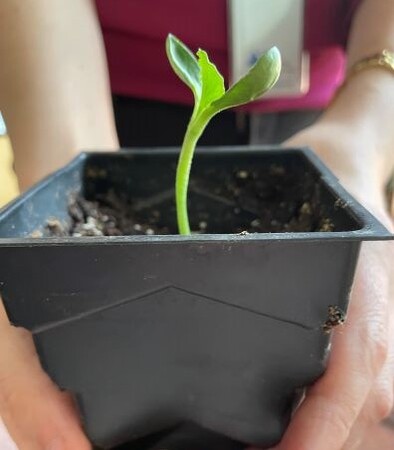 Second Annual Kane County Government Garden Taking Root
Kane County Connects Staff 5/1/2023 6:00AM
​​

Planting day is right around the corner for the second annual Kane County Community Garden and volunteers are eagerly awaiting another year of plentiful crops-with a few new surprises.
In its inaugural year, the Kane County Government Garden grew an abundant yield with 1,031 pounds donated to the Batavia Interfaith Food Pantry (www.bataviafoodpantry.org​).

The vegetables and herbs- including different varieties of tomatoes and peppers, pumpkins, summer squash, cilantro and basil-were donated thanks to the work of Kane County staff volunteers who developed and maintained the 24-by-24-foot garden plot on the Geneva campus. Every week volunteers then delivered their harvest to the food pantry.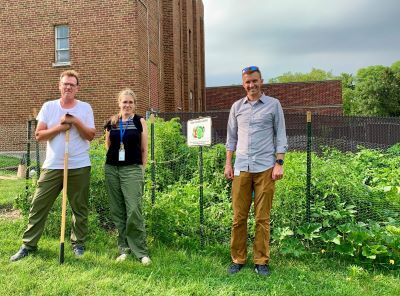 Kurt Lebo, who works in Kane County's Information Technologies Department and is co-creator of the garden, said there are a few new additions to this year's garden.

"The Batavia Interfaith Food Pantry really enjoyed the varieties we provided last year but this year we also will be adding eggplant, zucchini, watermelon and possibly acorn squash and parsley to the mix," Lebo said.  "It's been great to build camaraderie with the other county staff volunteers and we hope to keep the garden flourishing for years to come."

The Government Center Garden was made possible with the donation of materials and services by the Geneva Home Depot, which donated a soaker hose, tomato cages, and other supplies. In addition, the Kane County Forest Preserve provided mulch for the garden.