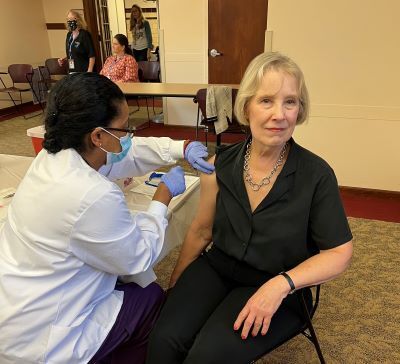 It's Flu Season
Kane County Connects Staff 10/26/2022 6:00AM
​
In the United States, flu season usually occurs in the fall and winter. While influenza viruses spread year-round, most of the time flu activity peaks between December and February, according to the Centers for Disease Control and Prevention (CDC).

The (CDC) notes the U.S. has experienced little flu for the past two seasons and reduced population immunity, particularly among young children who may never have had flu exposure or been vaccinated, could bring about a robust return of flu.
Flu season in the southern hemisphere can be predictive of what's ahead for the northern hemisphere.   This is a change from the 2020-21 flu season that was nearly nonexistent largely in part to anti-COVID measures.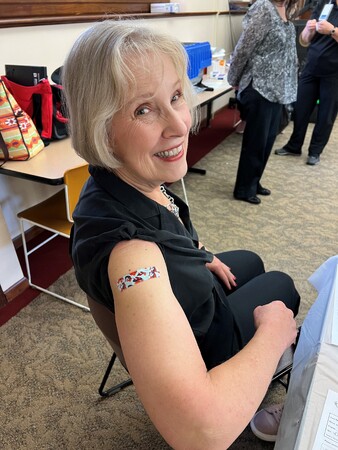 Vaccination is the best way to protect against influenza infection. It's recommended that all Illinois residents aged 6 months and older be vaccinated annually.
Flu vaccination can keep you from getting sick with flu.
Flu vaccination can reduce the risk of flu-associated hospitalization, including among children and older adults. 
Flu vaccination is an important preventive tool for people with chronic health conditions.
Vaccination helps protect women during and after pregnancy. Getting vaccinated also protects the developing baby during pregnancy and for several months after the baby is born.
Flu vaccination also may make your illness milder if you do get sick.
Getting vaccinated yourself also protects people around you, including those who are more vulnerable to serious flu illness, like babies and young children, older people, and people with certain chronic health conditions.
For the 2022-2023 flu season, there are three flu vaccines that are preferentially recommended for people 65 years and older. These are Fluzone High-Dose Quadrivalent vaccine, Flublok Quadrivalent recombinant flu vaccine and Fluad Quadrivalent adjuvanted flu vaccine.
Kane County Health Department officials remind residents that individuals can get a COVID booster and flu shot at the same time.

SOURCE:  Centers for Disease Control and Prevention (CDC)