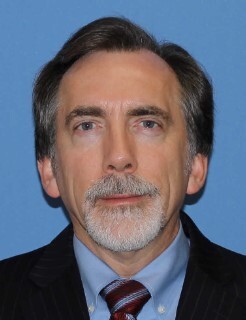 Kane County Chief Financial Officer Departs for Warmer Climate
Kane County Connects Staff 3/1/2023 6:00AM
​​

Jos​​eph Onzick, who has served as Kane County's Executive Director of Finance for the past 10 years, is leaving his position for a similar role in Florida.
Onzick was hired in 2013 for his solid financial management experience, strong technical skills, a reputation of integrity and a heart for service.
"We are so fortunate to have had Joe Onzick as the County's Chief Financial Officer for the past decade, especially during very turbulent and challenging times with the recent pandemic and its fallout," said Kane County Board Chair Corinne Pierog.  "We will miss his leadership and unwavering commitment and wish him the very best in his future endeavor."
During his tenure, Onzick was in charge of preparing the annual County budget; supervising the financial and budgetary administration of all County departments; calculating annual levy requests; developing financial policies and long-range financial plans; assisting outside legal counsel with union negotiations; and issuing bonds for capital projects. 
His department included County finance, purchasing, payroll and workforce development.
In a written statement, Onzick expressed his gratitude for the ablity to serve Kane County and praised his staff as hard working and dedicated.
Erica Waggoner, the Kane County Finance Department Director of Fiscal Services, has been appointed to serve as the Interim Executive Director of Finance as a search for Onzick's permanent successor is underway. ​