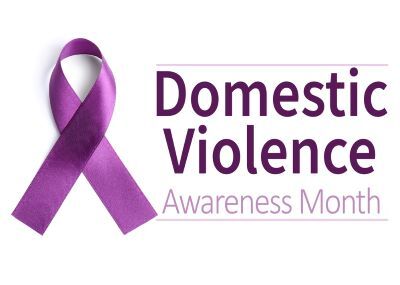 Domestic Violence Awareness Month; Resources in Kane County
Kane County Connects Staff 10/12/2022 6:00PM
​
According to the U.S Centers for Disease Control (CDC), intimate partner violence, also known as domestic violence, is a serious public health problem affecting millions of Americans.

October is Domestic Violence Awareness Month, an annual campaign to raise awareness about the impact of domestic violence.
CDC statistics show that nearly one out of every four women and one in 10 men are affected by domestic violence, with young women ages 18-24 the most likely to become victims.  More than 43 million women and about 38 million men experienced psychological aggression by an intimate partner in their lifetime.
To view CDC information related to domestic violence in addition to national resources and hotlines visit https://www.cdc.gov/injury/features/intimate-partner-violence/.
A number of resources also are available throughout Kane County for those who are impacted by domestic violence.  They include the following:
Community Crisis Center, 37 S. Geneva St., Elgin https://www.crisiscenter.org/index.html
Mutual Ground, 418 Oak Ave., Aurora http://mutualground.org/
Lifespring Center, 215 E. New York St., Aurora https://www.waysidecross.org/who-we-are/
Kane County 211, is a free, confidential 24/7/365 information and referral helpine connecting individuals and family to available health and human services.  https://bataviaunitedway.org/211-2/

At the end of this month, Kane County State's Attorney Jamie Mosser will be the keynote speaker at a Domestic Violence Awareness Rally on October 27 from 7:00 – 8:30 p.m. at Elgin Community College in the Seigle Auditorium.  Prior to this event at 5:30 – 7:00 p.m. there will be a brief activity involving true scenarios.  Visit https://www.facebook.com/photo/?fbid=157910070214486&set=a.156403983698428 for additional information.