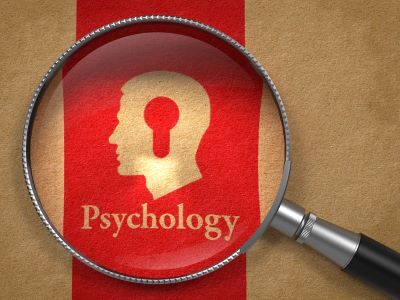 Critical to the Court; Kane County's Diagnostic Center
Kane County Connects Staff 9/29/2022 7:00AM
​
​More than 300 psychological evaluations were conducted in FY 2021 by the Kane County Diagnostic Center, just one example of the important work it conducts for the County's court system.

At a recent meeting of the Kane County Board Judicial and Public Safety Committee, Dr. Alexandra Tsang, the Center's Director, described how their services differ from others.
"We exist by statute and are the designated psychology department for the 16th Judicial Circuit, so everything we do is by court order," Dr. Tsang said.  "The court is our client; we are not a walk-in facility, we are not a community mental health center- everything we do is for the Kane County court system."
The six full-time staff members of the Kane County Diagnostic Center (KCDC) are all clinical forensic psychologists with doctorate degrees. The Center also includes one intern and support staff.
"We're not a huge department but I call us 'small but mighty' because we do pack a wallop in terms of the services we provide." 
The primary role of the Diagnostic Center is performing psychological evaluations for the court system, a caseload that continues to increase.  Last year (FY 2021) Center staff performed 307 court ordered psych evaluations. So far this year, there are 425 open cases and staff has performed 340 psych evaluations.   Dr. Tsang said 80% of the psych evaluations are performed on adults and 20% on juveniles.  The Center also provides treatment recommendations for domestic battery cases, violations of orders of protection, abuse and neglect cases, etc.
"The Kane County Diagnostic Center is one of the most comprehensive ones in the U.S, able to provide expert recommendations to any judge, attorney or court, so we are very proud of that," Dr. Tsang said. In addition to psych evaluations, the Center conducts court-ordered therapy (individual, family and group), crisis and suicide assessments, expert testimony, consultations for various departments, psychoeducational trainings, training and workshops, consultations to other counties and, juvenile placements.  In addition, the KCDC also runs the weekly Kids 1st  program, the court-mandated divorce parenting education class held in both English and Spanish.
Dr. Tsang also explained the importance of the center's new trauma-informed treatment room for those in therapy who have a history of trauma.
"I have a trauma-informed treatment room that looks very different from the other rooms- it's not sterile.  When people disclose trauma and all the anxiety that comes with it- they really need to be in a very welcoming, safe environment."
Looking ahead, next year Dr. Tsang and two psychologists from the Center will be trained in a highly specialized trauma-treatment known as Eye Movement Desensitization and Reprocessing (EMDR), which she said is like "rewiring your brain to cope with trauma and anxiety."
"We will be the only diagnostic center in the nation that can provide this.  It is very much evidence-based to reduce criminal offending and to work on people's trauma," Dr. Tsang said.  "The results are amazing.  People's likelihood of coming back into the system is greatly reduced; their substance use decreases and their violence decreases."
"I'm very proud and excited to incorporate this into the services we provide."