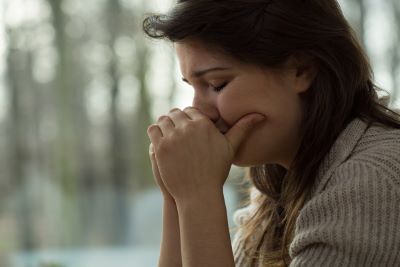 Mobile Crisis Response Program in Kane County
Kane County Connects Staff 11/7/2022 6:00AM
​
​Association for Individual Development (AID), Family Service Association of Greater Elgin and the Ecker Center have launched a new "Mobile Crisis Response Team" (MCR-T) 24/7 service to provide in-person crisis intervention to residents in Kane County. The organizations MCR-T works with include the National 988 Suicide & Crisis Lifeline, AID Crisis Line of the Fox Valley (630-966-9393), local law enforcement, members of the community and other community organizations to receive referrals for in-person response.

MCR-T is available to any community member in Kane County.
"Life has been challenging over the past few years for most of us," said Bernadette May, Executive Director of Family Service Association of Greater Elgin. "Getting mental health services shouldn't be difficult, but often is. We, at Family Service Association, are hopeful that an easy number like 988 can be a lifeline of support to people when they are struggling with their mental health. Our team, in partnership with the other members of the community, is available 24/7 to respond when and where someone needs us. We understand how difficult it can be to reach out for help and we are grateful for the opportunity to serve the community. Our professionals are ready to assist with compassion and dedication."

In addition, residents in these areas can receive service regardless of age, income or health insurance coverage. During the intervention, MCR-T will work with the individual in crisis to identify the needs related to the crisis. Once that is determined and the person is stabilized, MCR-T will provide referrals to community resources and therapy services such as the AID Behavioral Health Outpatient Community program.

"One goal of the MCR-T is to prevent the need for law enforcement to become involved in someone's mental health crisis. It is also thought that by implementing mobile crisis response, it will reduce the number of people spending unnnecessary amounts of time waiting to be seen in the hospital for a mental health crisis. If the mental health crisis does not pose an immediate dangerous risk to the person or the people around them, MCR-T should be considered as an option for immediate mental health crisis support," said Alyssa Marrero, Program Manager of the Mobile Crisis Response Team. "I am confident that the implementation of Mobile Crisis Response in our communities is one of the first steps towards a complete transformation in how mental health care will be treated in the future."

For more information about the "Mobile Crisis Response Team", call Alyssa at (630) 746-7738 or e-mail amarrero@aidcares.org.

To refer yourself or someone you know to the Mobile Crisis Response Team please call 988 or the MCR-T helpline at (630) 966-4357. A trained mental health professional is available 24 hours a day, 7 days a week, to assist with connecting callers to the appropriate crisis intervention team in your area.

SOURCE:  A.I.D. media release/ Kane County Connects Staff