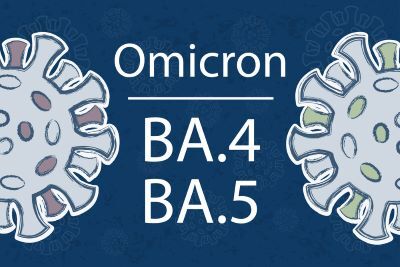 Nearly All New COVID Cases in County Are BA.4 Or BA.5 Variant
Kane County Connects Staff 7/20/2022 2:00PM
The Omicron BA.4 and BA.5 variants of COVID-19 make up 90% of new cases in Kane County, and BA.5 is causing more reinfection in people who have already tested positive for COVID.
The latest data was shared by Michael Isaacson, Executive Director of the Kane County Health Department, during the Kane County Board's Public Health Committee meeting.

In addition to infection rates, the BA.5 Omicron variant is infecting more fully vaccinated people, but data collected show that vaccines still reduce severity and death.  Hospitalization rates in Kane County remain low at 3.7% (percent of staffed inpatient beds in use by COVID-19 patients based on a seven-day average).  New COVID-19 admissions in Kane County also remain low at 6.4% per 100,000 population (seven-day total).
Currently, Kane County is at Medium Community Level for COVID-19 while most of the surrounding counties in Chicagoland are now in High Community Level.
"There is still a lot of COVID moving around the community," said Isaacson. "Fortunately right now we in Kane County have not seen a tremendous increase in hospitalizations," he added. 
Isaacson encourages everyone to get vaccinated, get boosted, get tested after being exposed to someone with COVID-19 and stay home if you are sick. ​