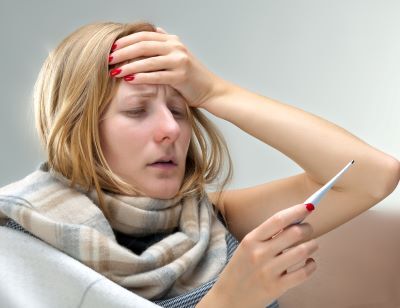 Kane County Health Department Says Triple-Threat Viruses on the Rise
Kane County Connects Staff 12/13/2022 6:00PM
​
Tis' the season for holiday gatherings and Kane County Health Department (KCHD) officials encourage residents to protect themselves from the triple threat of COVID, influenza and Respiratory Syncytial Virus (RSV) which continue to rise in the County.

According to the most recent data, just over 18% of reported hospital emergency room visits were for influenza-like illness in Kane County.
(KCHD) Director Michael Isaacson says nearly 9% of reported COVID tests in Kane County are now positive, which does not include home tests that most residents are using. 
In addition to rising COVID cases in the County, the Centers for Disease Control and Prevention (CDC) also reports that flu activity in Illinois is considered "very high".
"With so many of us gathering together for holiday activities while COVID and flu cases are on the rise, it's a good time to get updated on your vaccines to protect yourself and loved ones," Isaacson said. "While it's wonderful to be with friends and family, please stay home if you are sick to prevent spread of the viruses."
Visit https://kanehealth.com/Documents/Diseases/COVID-19/Vax%20Site%20Locations%20-%20011422.pdf for a list of COVID-19 vaccine providers in Kane County.
Visit https://www.kanehealth.com/Pages/Flu.aspx for information on influenza including vaccine providers in Kane County.