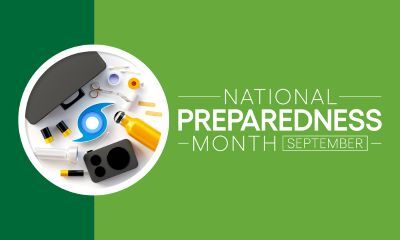 September 2023 National Preparedness Month: Are You Ready?
Kane County Emergency Management Preparedness Specialist Beth Drendel 9/11/2023 6:00AM
Every day Illinois residents face natural, technological, chemical and manmade hazards that can potentially become disasters. Even though the probability of you or your family being injured or killed in a disaster is very low, it is extremely probable that your lives will be impacted. Utilities may be interrupted for hours or even days; your home, workplace, or school may be damaged or destroyed; roads and highways may be closed; and stores may be closed due to damage or have shortages of the items you need. For these reasons, it is extremely important for you to prepare in advance for disasters.
When individuals and families are prepared, they can lessen the impact of physical, emotional, and financial hardship. Being prepared can help your family increase your resilience.
Below are some links to help you be better prepared:
In times of Emergencies and Disaster, please check on the older adults in your family and in your neighborhood.​
If you are interested in how to better prepare your family, business, school or ​​house of worship contact:
Kane County Emergency Management
Beth Drendel
Preparedness Specialist
DrendelBeth@KaneCountyIL.gov​​
​