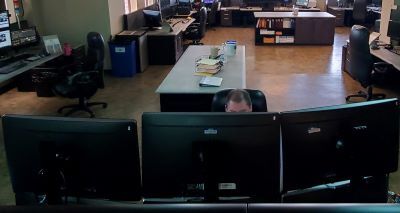 Baby Delivery All in a Day's Work for KaneComm Telecommunicator
Kane County Connects Staff 3/15/2023 12:00PM
​

A 911 telecommunicator for Kane County's Emergency Communications (KaneComm​) is well trained for any scenario. 
"Our training program for Telecommunicators is six to nine months, and ​​includes different ways on how to ask the questions depending on what kind of emergency it is: police, fire or EMS," said KaneComm Director Michelle Guthrie.
Guthrie said staff have Emergency Medical Dispatch Protocols -or EMD-​ that are used when taking ambulance calls in the 911 Center. EMD cards establish the protocols and guide the telecommunicator on what questions to ask the callers. That information is then entered into the computer-aided dispatch system (CAD) and communicated to the fire department or ambulance on what types of symptoms the caller may be experiencing.
"The EMD cards range from 'I'm not feeling well' to maybe 'I'm having some chest pains' to 'I got stung by a bee and am having an allergic reaction," Guthrie said. 

Guthrie added that​ a couple weeks ago, one of the telecommunicators helped deliver a baby over the phone.
"They were at home and didn't think they could make it to the hospital in time. They called 9-1-1 and said 'the baby's coming right now!' and using EMD protocols, our Telecommunicator walked them through instructions and they delivered the baby!"
KaneComm is a 24/7 multi-jurisdictional dispatch center responsible for the deployment of several Police, Fire, and Medical agencies located within Kane County. KaneComm personnel are tasked with all of the incoming emergency and non-emergency calls for assistance from citizens residing in these jurisdictions.