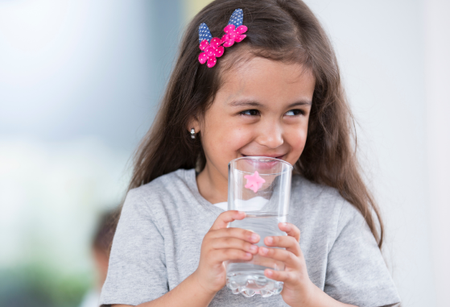 Quality or Quantity? Kane County is Working to Maintain Both with the Local Water Supply
Kane County Connects Staff 1/31/2023 6:00AM
Kane County is moving forward on four planning projects aimed at ensuring the water supply for all Kane County communities is high quality and sustainable for future generations.

Last year, the Kane County Board approved using federal recovery funds to create a Countywide Water Monitoring Network, Water Sustainability Mapping, a Water Conservation Educational Program and a Water Quality Sampling Project.
The County will be reaching out to municipal decision makers and local water suppliers to be a part of the team so that the study results will give Kane County communities the information needed to make long term decisions on issues like whether or not to pursue additional water infrastructure, what options for a new water supply source will be the best investment for their community and how long current sources will be viable. Kane County currently has three major sources of drinking water: the shallow and deep groundwater aquifers and the surface water from the Fox River.
What is known today, according to Director of the Kane County Department of Environmental and Water Resources Jodie Wollnik, is that the shallow groundwater aquifers face challenges with quality issues caused by pollutants from substances like road salt. Wollnik says the deep aquifer system has quantity issues; too many users and not enough supply.

"Sixty percent of current regional users of the deep sandstone aquifer would have to be removed from the system to make the water supply sustainable for the foreseeable future," said Wollnik. "We already have such a water supply deficit that it is vital how we plan for the future when considering residential population and economic development."

Kane County is working on the following projects to learn more about the water supply and ways to sustain it:
• Create several databases that will monitor and assess the long-term drinking water supply
• Establish an interactive webpage to highlight local groundwater supplies and future projected water quality concerns

• Develop an educational program focused on water demand challenges, ways to reduce peak water demand
• Study of how road salt and other pollutants impact Kane County's drinking water
Learn more about the Kane County
Department of Environmental and Water Resources
by clicking
here.