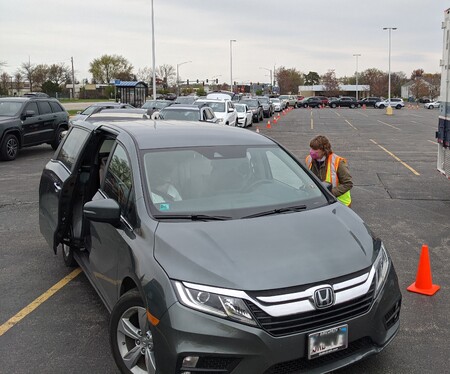 Volunteers Needed for Kane County's Annual Recycling Extravaganza
Clair Ryan Kane County Recycling Coordinator 7/5/2023 10:00AM
​
"Kane County's Annual Recycling Extravaganza returns on Saturday, July 22, 2023 to the Circuit Clerk's building at 540 S. Randall Road, St. Charles, and volunteers are needed to help with a variety of tasks from 7:15 a.m. – noon."​  Are you able to help?

Refreshments will be provided for volunteers throughout, and lunch will be brought in at noon. 
There is a broad variety of tasks for different abilities/interests, including checking people in and handing out postcards (no lifting), light lifting (moving items like light bulbs, aerosol cans, or styrofoam), and moderate-to-heavy lifting (moving paint cans, batteries, electronics, books, or bicycles). 
We ask that all volunteers be 16 years old to attend solo, or 14 years old if supervised by a parent or guardian. Staff can sign off on volunteer hours for a variety of programs.

For more information, or to sign up, please email Clair at recycle@countyofkane.org, or call (630) 208-3841. If signing up by email, please provide a contact phone number and preferred activity level. Please respond by July 14.