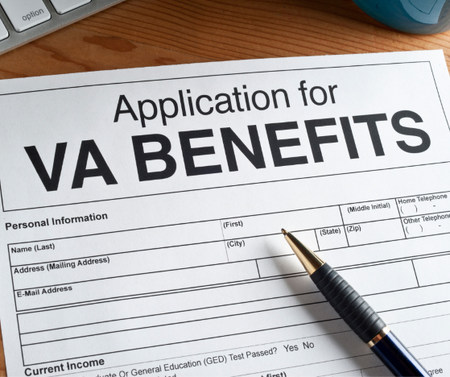 Expanded Care and Benefits for Kane County Veterans
Kane County Connects Staff 8/22/2022 7:00AM
The recently signed federal measure called the Sergeant First Class Heath Robinson Honoring Our Promise to Address Comprehensive Toxics Act of 2022 or PACT Act provides a historic expansion of VA health care and benefits. The PACT Act increases VA health care and benefits for veterans exposed to burn pits and other toxic substances.
"This is one of the most comprehensive pieces of veterans legislation that I have seen in my 11 years as a veterans advocate," said Jake Zimmerman, Superintendent of the Kane County Veterans Assistance Commission. "This legislation rights many wrongs that have existed for a long time and we look forward to assisting our veterans in getting the benefits they have earned."
Here's a snapshot of the changes the act will bring for veterans including those in Kane County:
Expands and extends eligibility for VA health care for veterans with toxic exposures and veterans of the Vietnam, Gulf War, and post-9/11 era
Adds more than 20 new presumptive conditions for burn pits and other toxic exposures
Adds more presumptive-exposure locations for Agent Orange and radiation
Requires VA to provide a toxic exposure screening to every veteran enrolled in VA health care
Helps improve research, staff education and treatment related to toxic exposures
Zimmerman encourages local veterans and survivors who believe they may be entitled to new benefits under the PACT Act or to access benefits already offered to veterans, to contact the Kane County Veterans Assistance Commission by calling 630-232-3550 or online at www.countyofkane.org/pages/veterans.
Veterans can also make an office appointment Monday - Friday 8:30 a.m. – 4:30 p.m. The office is located in the Kane County Government Center, 719 Batavia Ave., Building A. Geneva, Il 60134.
Veterans residing outside of Kane County can call the VA at 1-800-myVA411 or Illinois Joining Forces at 1-833-INFO-IJF for assistance.