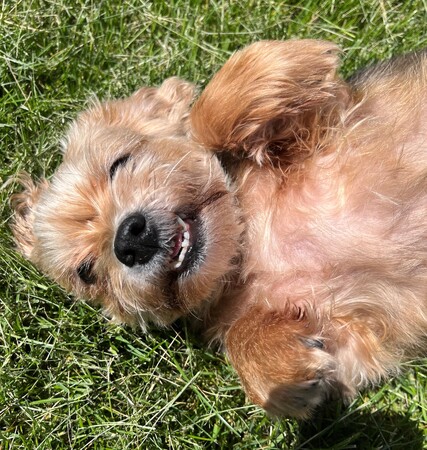 Pets of the Week: Honey Boy and Star
Tecla Metzel of Kane County Animal Control 6/15/2022 11:00AM
They came to Kane County Animal Control together after a lifetime of living with each other and their elderly owner.

Their names are Honey Boy and Star and they're just looking for a safe, comfortable place to call home. No worries, no stress, no more wondering where they're going to be tomorrow.
One is 16-years-old, one is 9-years-old. Bonded for life, the two were surrendered because their owner had to go into a special care facility. They're too old for days of adventure, but they do like a leisurely walk as they enjoy the evening air together. A sniff, a smell that seems familiar or a voice with the same timbre as their former owner brings back a memory of the way it used to be. But it's the future they're facing now and they're looking for a home together in order to keep some semblance of familiarity.
Honey Boy, a neutered 9-year-old black and tan Yorkie, is the younger of the two. He gives Star an assist sometimes and watches to make sure she knows where she's going. You can tell Honey Boy's former owner gave him "a lot of love" because he's a bit chunky. Whoever becomes his new owner will need to keep up his weight-loss program. Give him a chew toy and he will keep busy for quite some time.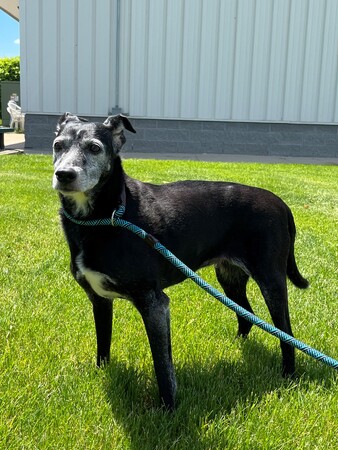 Star is a 16-year-old black and white spayed m
ixed-breed
dog. Although sh
e
can't
s
ee th
at w
ell
,
sh
e gets along fairly well and surprisingly has
a lot of energy. Her needs are simple—a nice comfy bed, her best friend, Honey Boy, and a family willing to accept all her love. Both dogs would be fine if there was another relaxed dog in their new fur-ever home.
It's a buy-one, get-one free deal! The adoption fee to adopt both Honey Boy and Star is $200 total. If you are a resident of Kane County, the rabies tag is $12.00 each.

For more information regarding Kane County Animal Control's adoptable animals and an adoption application, please go to www.kanecountypets.org.

All Kane County Animal Control adoptable cats and dogs are spayed/neutered, microchipped and up-to-date on all vaccines including rabies. They are tested for feline leukemia/FIV and heartworm. The adoption fee for dogs is $200 and $100 for cats. Adoption of two dogs is $300 and it is $150 to adopt two cats.
Adoptable Pet of the Week is written by Tecla Metzel of Kane County Animal Control.