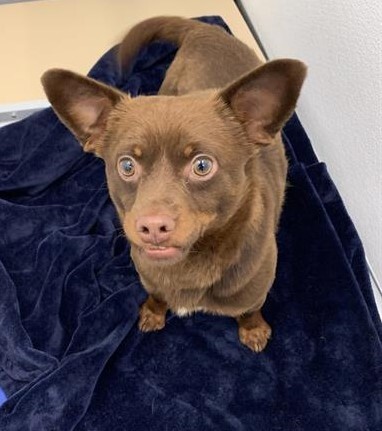 Pet of the Week: Snickers
Kane County Connects Staff 7/22/2022 10:00AM
He's not what some might call a "normal" looking dog, whatever the definition of that might entail.
He has an underbite, which is accentuated by his beautiful big brown eyes. As he searches your face for any indication that you might want to play with him, he wiggles his little behind in and around your legs. His full intent is to make sure that you notice who he is and that he's more than just another pretty face.
His name is Snickers and he's a 1-year-old, neutered, brown unknown mix with a personality that doesn't "stop at the front door."
Sweet and playful, Snickers loves spending time with his human friends, going wherever they choose to go. If he's allowed to run around on his own, he's perfectly happy to wander around by himself sniffing whatever is available for sniffing—trees, bushes, leaves and grass.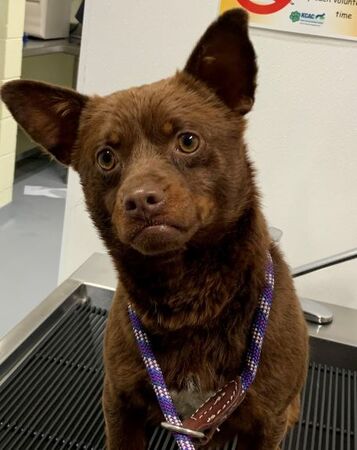 If another dog is added to hi
s environment, he mirrors their behavior. If they go into a play bow, S
nickers will play bow, too. He will passively sniff the other dog and then ready himself to play with his new friend. "Let's go," his wiggly hind end seems to say.
Toys don't seem to interest him. If a human is in the room with a bunch of dog toys, he will choose the person to hang out with, especially if they will take him for a walk or play tug-of-war with him. As the sun goes down and the shadows of the day grow long,
Snickers is ready to climb onto someone's lap for the evening. His day of exceptional moments has come to a close. As he falls asleep, he dreams of his new fur-eve
r home where he can prove to everyone what an extraordinary boy he really is.
How to Adopt: For more information regarding Kane County Animal Control's adoptable animals and for an adoption application, please go to www.kanecountypets.org.
All Kane County Animal Control adoptable cats and dogs are spayed/neutered, microchipped, up-to-date on all vaccines including rabies. They are tested for feline leukemia/FIV and heartworm. The adoption fee for dogs is $200 and $100 for cats. Adoption of two dogs is $300 and it is $150 to adopt two cats. 
KCAC's Adorable, Adoptable Pet of the Week is written by Tecla Metzel of Kane County Animal Control.
"Overcome the notion that you must be regular. It robs you of the chance to be extraordinary." – Uta Hagen, German-American actress, author, teacher