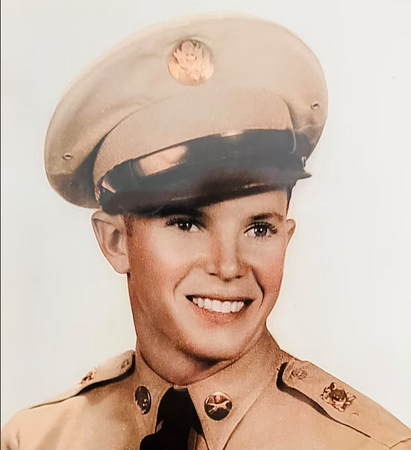 Name to be Added to Kane County Veterans Memorial
Kane County Connects Staff 5/23/2023 7:00AM
​
For the first time since 2020 a name of a fallen solider will be added to the Kane County Veterans Memorial located in Geneva.  The remains of Army Sgt. Richard E. Crotty were officially accounted for this year.  Crotty was a resident of Peoria when he enlisted as a 22-year-old during the Korean War, but Geneva was declared his hometown.  After researching documents in the Kane County Clerk's and Recorder's offices, it was confirmed he was native of Geneva.
According to Jake Zimmerman, Superintendent of the Kane County Veterans Assistance Commission (VAC), a member of the military lost in the line of duty has to have lived in the County for 30 days to have his name add to the Veterans Memorial. 
With the help of Tracy Erickson in the Kane County Clerk's office, it was determined through his birth certificate that he was born in Geneva in 1928.  Documents researched by David Scholes and David King at the Kane County Recorder's office determined Crotty and his family lived in a house on the east side of Geneva until 1930.
Members of the VAC approved adding Crotty's name through resolution on May 22, 2023.
According to the Defense POW/MIA Accounting Agency (DPAA), Crotty was a member of Easy Company, 2nd Battalion, 9th Infantry Regiment, 2nd Infantry Division. In September 1950, Crotty was reported missing in action after his unit was engaged by the Korean People's Army near Yongsan, South Korea. There is no indication his remains were recovered after the battle, and he was never recorded as a prisoner of war. The Army issued a presumptive finding of death on Dec. 31, 1953, and his remains were determined to be nonrecoverable in January 1956. 
A set of remains was recovered in 1951 and were thought to be Crotty's, but were deemed unidentifiable.  In 2017, Crotty's next of kin requested a DNA analysis and Crotty's remains were officially declared accounted for in 2023. 
He was buried in Peoria in April. ​