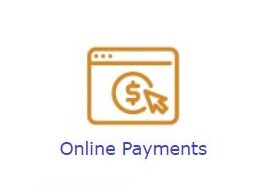 Second Installment of Kane County Property Tax Due by September 1
Kane County Connects Staff 8/10/2023 3:00PM



The second installment will be due on or before September 1, 2023.​
T
axpayers are encouraged to make payments in the following methods:
Recommended – Online payments at KaneCountyTreasurer.org. There is no fee for an e-check payment. Please note there are convenience fees for credit and debit card (2.35%) payments. The Treasurer's Office does not take over-the-phone payments. ​CLICK HERE to pay online.

Recommended – Mailing your check payment to the Treasurer's office using the payment coupon and envelopes provided with your tax bill.
Recommended – Placing your check payment with the payment coupon, in the envelopes provided, in the Drive-Up Payment Drop Box. The Drop Box is located behind Building A at the Kane County Government Center, 719 S. Batavia Ave., in Geneva. The Drop Box is open 24 hours a day, 7 days a week.
Many Kane County Banks will accept on-time payments at their drive-up facilities if accompanied with a payment coupon. Please find a list of participating banks at KaneCountyTreasurer.org.
Only personal checks and money order payments will be accepted at the Kane County Clerk's Branch Office, located at 5 E. Downer Place, Suite F, in downtown Aurora.

Payments may also be made at the Kane County Treasurer's office during regular business hours Monday through​ Friday 8:30 a.m. to 4:30 p.m.
​