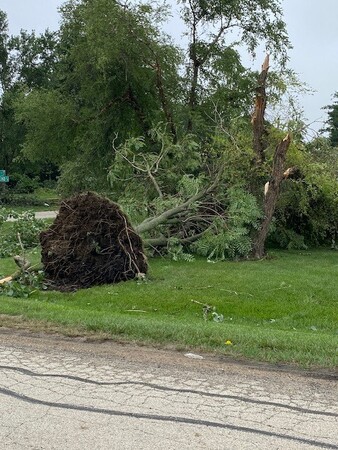 Kane County Invited to Take Community Preparedness Survey
Kane County Office of Emergency Management 9/6/2023 11:00AM
​
 Kane County residents and businesses can help the County update its emergency preparedness plans by participating in a voluntary online questionnaire. Feedback from the confidential 10-minute survey will enable the Kane County Office of Emergency Management to better serve residents and businesses before, during, and after an emergency or disaster.

Those who live or work in Kane County are encouraged to share their experiences, knowledge, and concerns about local hazards by participating in the brief questionnaire. To fill out the questionnaire, go to: http://kane.preparedness.alchemer.com/s3/
The questionnaire will remain open until September 30, 2023.

Information provided in Kane County's community preparedness questionnaire will help the county and local communities create strategies and implement actions to reduce future risk of death, injuries, and property damage from hazards.
To learn more about the Kane County Hazard Mitigation Plan, disaster preparedness, and opportunities to get involved, go to http://www.kcoem.org/
The U.S. Government requires local and state governments to have a FEMA-approved Multi-Hazard Mitigation Plan as established by the Disaster Mitigation Act of 2000 in order to qualify for hazard mitigation assistance grant dollars. These programs are critical sources of federal funding, especially for a community that wants to proactively initiate mitigation projects using mitigation grant dollars.

Source/Kane County Office of Emergency Management