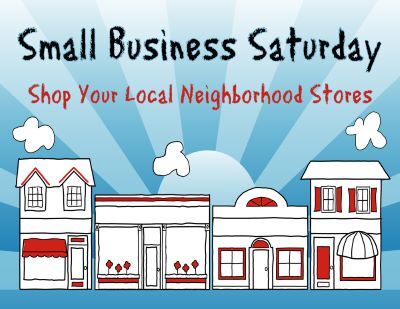 Kane County Proclaims November 26 as Small Business Saturday
Kane County Connects Staff 11/23/2022 7:00AM
Kane County has officially proclaimed November 26 as Small Business Saturday.  

"As has become a tradition recently, Saturday is Small Business Saturday which is when we celebrate and prioritize and encourage people to shop at small businesses," said Kane County Planner Chris Toth at a recent Board meeting.  "​They are the biggest employer of people in the country and about 46% of people who work in this country work for a small business but 99.7% of the firms/businesses in this country that have employees are small businesses.  We encourage all of our residents to go shopping specifically at the local businesses in our communities."​

The official proclamation reads as follows:

WHEREAS, the government of Kane County, celebrates our local small businesses and the contributions they make to our local economy and community; and
WHEREAS, according to the United States Small Business Administration, there are 32.5 million small businesses in the United States, small businesses represent 99.7% of firms with paid employees, small businesses are responsible for 62% of net new jobs created since 1995, and small businesses employ 46.8% of the employees in the private sector in the United States; and
WHEREAS, 79% of consumers understand the importance of supporting the small businesses in their community on Small Business Saturday, 70% report the day makes them want to encourage others to Shop Small, independently-owned retailers, and 66% and that the day makes them want to Shop Small all year long; and
WHEREAS, 58% of shoppers reported they shopped online with a small business and 54% reported they dined or ordered takeout from a small restaurant, bar, or café on Small Business Saturday in 2021; and
WHEREAS, Kane County supports our local businesses that create jobs, boost our local economy, and preserve our communities; and

WHEREAS, advocacy groups, as well as public and private organizations, across the country have endorsed the Saturday after Thanksgiving as Small Business Saturday.
NOW, THEREFORE, BE IT RESOLVED that the Kane County Board to proclaim, November 26, 2022, as SMALL BUSINESS SATURDAY and urge the residents of our community, and communities across the country, to support small businesses and merchants on Small Business Saturday and throughout the year.