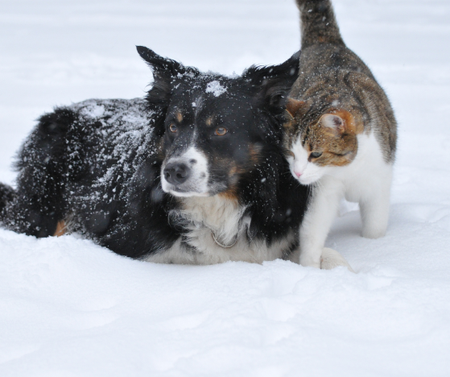 Pet Well-Being Checks and Kane County Animal Control
Kane County Connects Staff 1/6/2023 9:00AM
Throughout the year, Kane County Animal Control (KCAC) staff conducts well-being checks when a complaint is made from individuals who feel an animal may be in distress.

"Most calls are because we have amazing concerned citizens who may be unable to see the whole situation for the animal," said Kane County Animal Control Administrator Dr. Brett Youngsteadt. "People can only see so much from the road or into a neighbor's backyard so we are available to look further into an animals' circumstances and make sure they have what is required for their safety and well-being."

Staff checks to see if a pet has food, water and appropriate shelter or is being neglected in other ways.
"We welcome well-being checks," said Youngsteadt. "It gives us an opportunity to talk to members of the community and assess situations involving animals that might be remedied through education or intervention."
KCAC staff investigates complaints in unincorporated areas of Kane County. Residents who live within city or village limits should call their local municipality or police department with concerns about the welfare of an animal.
"Municipalities are responsible for their own investigations but we assist with any questions/concerns they may have," Youngsteadt said.
Typically, KCAC conducts an average of 100 well-being checks annually. KCAC is governed by the Kane County Animal Control ordinance, along with laws set forth by the state and federal government.
You can learn more about all the services provided by Kane County Animal Control by going to their website at
www.kanecountypets.com.