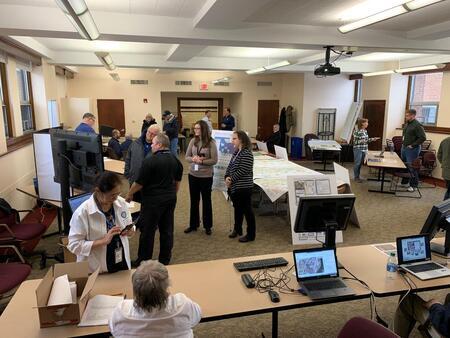 Kane County GIS Day: What is GIS?
Kane County Connects Staff / GIS Department 11/13/2023 6:00AM
Please Join us for Kane County GIS Day. 

Kane County will be holding our open house event on Wednesday November 15th at the Kane County Government Center's Building "A" Auditorium.  The annual event is from 10:00AM – 2:00PM.
GIS Day is where we share with the public what GIS is, how GIS is used and who uses GIS in Kane County.

This is also when the KaneGIS dataset (ver 59) will be available. 
What is GIS?

Spatial geodatabase system that can create, analyzes, and map geographic data.
(https://www.esri.com/en-us/what-is-gis/overview)
How is GIS Used?

Many Kane County Departments are using GIS to communicate, perform analysis, share information, and solve complex problems graphically.

Who Uses GIS in Kane County?

-County Board
-County Clerk
-Development
-Emergency Management
-Forest Preserve

-GIS-Technologies
-Information Technologies
-KaneComm
-Regional Office of Education
-Sheriff
-Supervisor of Assessments
-Transportation
-Treasurer
-Water Resources
-and more…
​The county has been utilizing GIS since 1985 in order to "provide innovative and high quality government services" per

the County Mission statement. (https://www.countyofkane.org/pages/countyboard/mission.aspx)