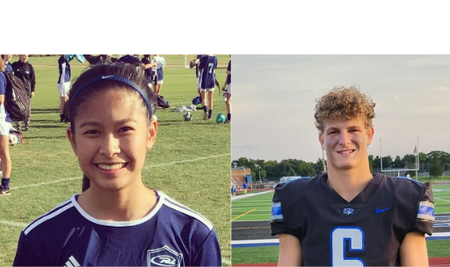 Kane County Board Recognizes Student Athletes
Kane County Connects Staff 8/11/2023 11:00AM
Members of the Kane County Board paused discussion, debate and decision making to acknowledged the athletic achievements of two local students. Through proclamation, the board highlighted the high school career of Rilee Hasegawa who was a two-year starter for the Geneva High School Varsity Girls Basketball team, averaging 6.2 points with 2.5 assists and 45% from the 3-point line for DuKane Conference, Regional, and Sectional Champions.  Hasegawa also took top honors in high school soccer and tennis.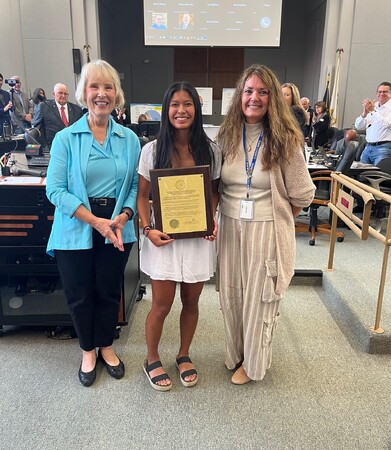 The Board also applauded the achievements of Drew Surges, a graduate of St. Charles North High School.  Surges lead the Stars to the Class 7A State Quarter Finals by rushing 888 yards on 179 carries, averaging 74 rushing yards a game and 638 receiving yards on 42 catches.  He was noted for a team high of 96 tackles, 6 for loss, 1 sack, 3 forced fumbles, and 2 interceptions, playing a pivotal role in the Stars' 7-0 record in the DuKane Conference.  During his high school career, Surges also excelled in Wrestling.
Hasegawa is currently attending Florida Southern College.  Surges is attending Iowa State University.  Surges is also the nephew of Kane County Board Member Cliff Surges.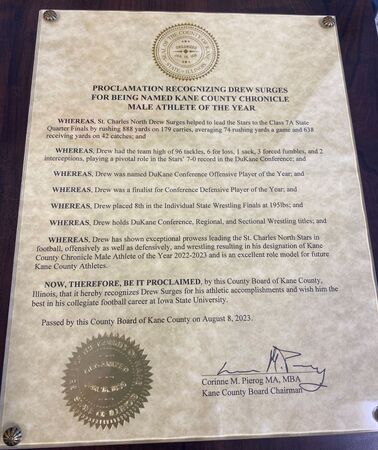 ​Both were selected by the Kane County Chronicle as 2022-2023 Female/Male Athlete of the Year.