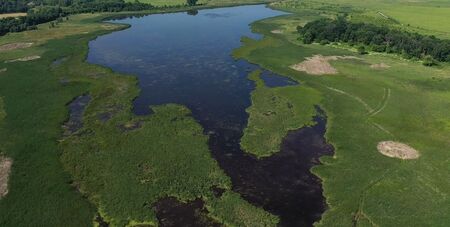 And the Largest Forest Preserve in Kane County is .....
Kane County Connects Staff - Forest Preserve of Kane County 8/3/2023 3:00PM
The Dick Young Forest Preserve is the largest preserve in the Forest Preserve District of Kane County, with a total of 1,424 acres. 
The District recently acquired 94.6 additional acres along Seavey Rd., in Batavia adding the preserves overall space. 

Contiguous, non-fragmented habitat is critical, as it provides food, water, shelter and respite for migratory and resident species. Fragmentation and habitat loss leads to a breakdown in ecological processes, such as pollination of plants, seed dispersal, soil richness and other natural functions that are vital for ecosystem health. The result is a decline in biodiversity and local extinction of sensitive species.  The Forest Preserve continues  to restore, restock, protect and preserve such lands for local flora and fauna because conservation matters

Watch a video showcasing the Dick Young Forest Preserve by CLICKING HERE.
To learn more about the Forest Preserve DIstrict of Kane County, CLICK HERE.

Source/Forest Preserve of Kane County Facebook Post