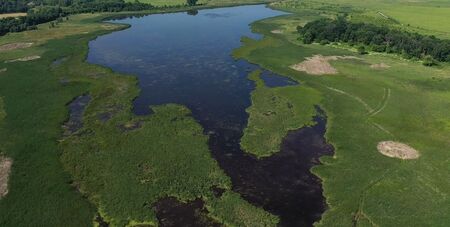 Kane County Forest Preserve Expands with More Land
Kane County Public Information Office Intern Gabe Kertesz 7/4/2023 1:00PM
​
Through a mixture of purchases and donations, the Forest Preserve District of Kane County has grown by over 100 acres.

A donation of a 7-acre plot of land on the edge of Dundee Township between Gilberts and Elgin was made by the Treiber family who gifted it to the Forest Preserve on the condition that the woodland be named for the family and that it remains forested.  The land is located at the corner of Big Timber Road and Tyrrell Road in the southwestern corner of Dundee Township. 
The Forest Preserve District also acquired roughly 95 acres along Seavey Road in Blackberry Township.  The property borders the Dick Young Forest Preserve and was purchased from the Dow family for a total cost of $1.3 million. 
​Both land acquisitions passed unanimously by Forest Preserve District Commissioners.

Since 1925, the Forest Preserve District has worked to preserve and restore Kane County's natural areas, improve wildlife habitat, and enhance the quality of life for all Kane County residents, preserving more than 23,000 acres of woodlands, wetlands and prairies.
Preserves are open every day, sunrise to sunset.