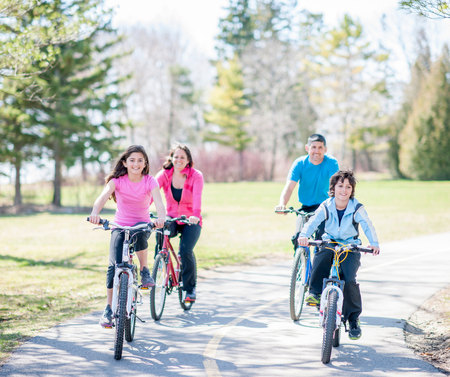 Use the Kane County Interactive Bicycle and Pedestrian App or Printed Map
Kane County Connects Staff 8/21/2023 5:00AM
Through the updated Kane County Bicycle and Pedestrian app, individuals will have access to a map of local and regional trails, bike facilities and bike shops, trail surfaces and levels of traffic stress, which measures how stressful a roadway's traffic is to bicyclists or pedestrians.   
The map included in this app are interactive, meaning you can click on any of the icons or lines in the map and more information about what the data represents will appear in a pop-up window.  Visit the app site by clicking here.
Kane County also produces the Kane County & Northern Kendall County Bicycle Map, which includes existing local and regional trails and the Kane County Highway Map.  You can order a printed version for free by clicking here.
The regional trail system in Kane County is one of the most extensive and well-maintained in the region. Four of the most popular trails in our region include the Fox River Trail, the Virgil L Gilman Trail, the Illinois Prairie Path, and the Great Western Trail.
The app and map are both the result of an update to the Kane County Bicycle and Pedestrian Plan.  Kane County's previous plan was adopted in April 2012. Since then, the County has experienced demographic changes, along with shifting infrastructure needs, notably the record nationwide increase in bicycle and pedestrian fatalities.
Major components of the plan include updating the County's design guidelines and best practices pertaining to bicycle and pedestrian facilities. Guidelines for accommodation in urban, suburban, and rural contexts helps ensure the plan serves all residents and visitors of Kane County and assists municipalities and partners with their planning efforts.
​Kane County is also using the plan to pursue grants and implement projects on the Kane County highway system, and work to connect to networks maintained by municipalities and other agency partners.  
Read more about the Kane County Bicycle and Pedestrian Plan by clicking here.