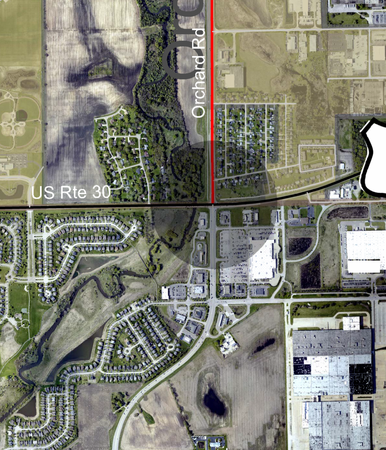 Orchard Road at U.S. Route 30 Intersection Reconstruction Improvement
Kane County Division of Transportation Media Release 6/8/2023 4:00PM
​
Pavement grinding of the intersection of Orchard Road and U.S. Route 30 will occur the week of June 12th, weather permitting, to improve pavement ride. Temporary daily lane closures from 7 am to 4 pm will be required on both Orchard Road and U.S. Route 30 and are expected to last for approximately 2 to 4 days, weather and logistics permitting. The above-mentioned roads will remain open during construction, but will include temporary daily daytime lane closures and flaggers.
This intersection reconstruction improvement will add lanes, update traffic signals, and improve the multi-use path. Landscaping and permanent traffic signal installation are scheduled for completion in 2023. ​

Visit the KDOT Traffic Advisories webpage for more information on road closures, detours, and active KDOT projects.​