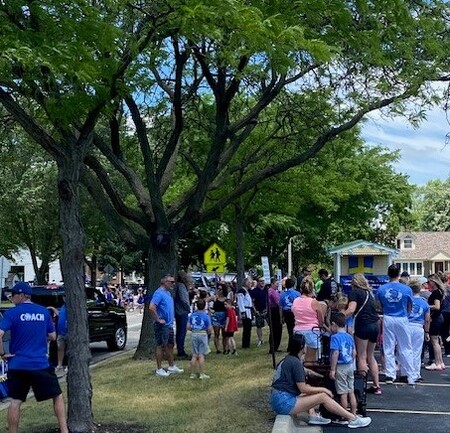 Kane County Develops New Manufacturing and Tourism Initiatives with Federal Recovery Funds
Kane County Connects Staff 10/18/2023 10:00AM
Kane County is utilizing over $2,000,000 of federal recovery funds to reshape and strengthen post-pandemic economic resilience of the County's manufacturing sector and increase awareness of  tourism and tourism spending  countywide and beyond..

​Kane County relies on the manufacturing sector to produce good jobs and boost the local economy. To further strengthen this industry, the county has partnered with the expertise of Illinois Manufacturing Excellence Center (IMEC) to offer two innovative programs aimed at enhancing productivity and creating better talent pipelines to keep local manufacturers market competitive.  The programs are as follows:
Kane County Lighthouse Manufacturers: Up to twenty Kane County manufacturers with less than 250 employees will be selected to be a part of the Lighthouse Manufacturers Program. The manufacturers of this cohort will be guided to make significant productivity improvements through a customized combination of automation, up skilling / career pathways, and operational efficiency solutions. These lighthouse manufacturers will also learn from one another and be highlighted for other manufacturers to acquire effective pathways for small and mid -sized manufacturers to remain globally competitive in the post-pandemic environment.

Expanding Talent Pipelines: The Expanding Talent Pipelines Program will be open to all Kane County manufacturers. Using a combination of tools such as IMEC's Diversity, Equity, and Inclusion Journey Map and DEI Assessment, companies will be guided to create more inclusive cultures and expand talent pipelines for a wide range of underserved populations. Core to this initiative will be a DEI assessment and project plan for e ach participating company, workshops to learn best practices, and an implementation voucher to cover costs for technical assistance providers to launch new programs that expand talent pipelines for underserved communities.

Additional information for applications and events will be available later this year.

Kane County is also allocating monies to boost tourism beyond its borders.  The Kane County Development and Community Services Department  (https://www.countyofkane.org/FDER/pages/dcsdept.aspx)  is enhancing its work with the Elgin and Aurora Area Convention Bureau's to promote tourism to a wider audience through wide-ranging digital and print ads.   The ads will focus on various niches relevant to Kane County, Elgin, and Aurora Area, such as the National Designated Fabulous Fox! Water Trail, outdoor recreation, sports tournaments, agritourism, family-oriented weekend getaways, and food and shopping options that showcase small businesses. The leisure markets being primarily targeted will include Chicago/Metro, Iowa/Quad Cities, Indiana/Indianapolis, and Wisconsin/Southern, with the inclusion of the greater Midwest region being based on messaging and relevancy. Through this partnership, the Development and Community Services Department aims to boost tourism in Kane County and promote its various attractions and offerings to a wider audience.

​In 2021, Kane County was awarded a total of $103,413,041 from the State and Local Fiscal Recovery Fund (SLFRF) which is one of many relief funds created under the American Rescue Plan Act by the US Treasury.