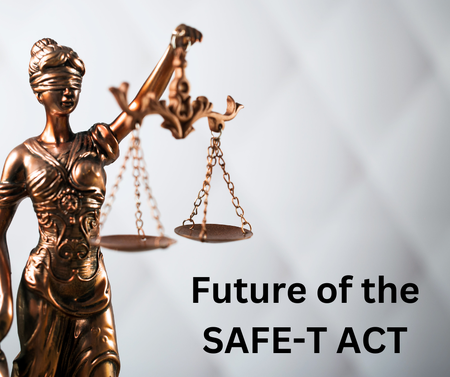 Illinois to Become the First in the Nation to End Cash Bail
Kane County Connects Staff 7/19/2023 9:00AM
​
The Illinois Supreme Court on July 18 paved the way for a historic change to the criminal justice system, statewide.  On a vote of 5-2, the Supreme Court ruled that eliminating cash bail does not violate the State's Constitution.  Illinois will become the first state in the nation to eliminate cash bail.
The ruling means trial courts, including in Kane County, will shift how they handle pending criminal cases.  The Justices also ordered that the new rules, regarding cash bail, need to be implemented on Sept. 18, 2023.  
The Pretrial Fairness Act is part of the sweeping criminal justice reform legislation approved in 2021 known as the SAFE-T Act, and was supposed to take effect on Jan. 1, 2023.  The State Supreme Court however, stayed the pre-trial measure related to the bail for further constitutional review.
In November, Kane County Board members called on the Governor and General Assembly to delay the implementation of the Pretrial Fairness Act for at least six months so that proper funding and related budget adjustments may be found and potential revisions to the measure can be appropriately planned for.
However, Kane County has been ahead of the curve in preparing for the start of the new statewide criminal justice reforms related to cashless bail.  It was one of three court systems in Illinois chosen to pilot the mandate.
Kane County court officials and law enforcement are meeting next week to talk about next steps related to the implementation of the cashless bail system and other measures related to the SAFE-T Act. 
​