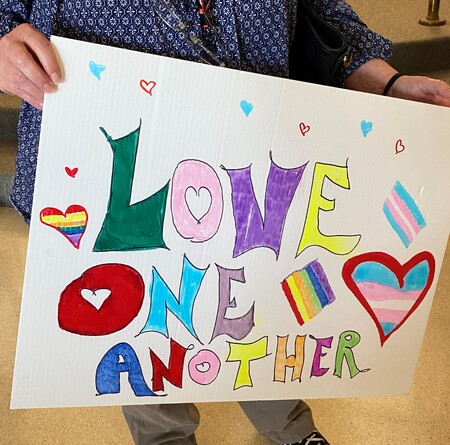 Kane County Board Approves Pride Month Proclamation
Kane County Connects Staff 6/28/2023 9:00AM
The Kane County Board has approved a measure proclaiming June as Pride month.   It's believed to be the first time in the County's history that the board has taken official action in support and recognition of the local LGBTQ+ community.   The proclamation reads as follows:

PROCLAMATION RECOGNIZING JUNE 2023 TO BE LGBTQ+ PRIDE MONTH 
WHEREAS, Kane County supports the rights of every citizen to experience equality and freedom from discrimination; and WHEREAS, the LGBTQ+ communities of Kane County are an integral part of the fabric of our society; and 
WHEREAS, June is annually celebrated as Pride Month to commemorate the Stonewall Riots, which occurred in June of 1969 and are generally recognized as the catalyst of the LGBTQ+ Rights Movement; and 
WHEREAS, all human beings are born free and equal in dignity and rights; and 
WHEREAS, LGBTQ+ individuals have had immeasurable impact to the cultural, civic, and economic successes of our society; and
WHEREAS, Kane County is committed to supporting visibility, dignity, and equality for LGBTQ+ people in our diverse community; and 
WHEREAS, while society at large increasingly supports LGBTQ+ equality, it is essential to acknowledge that the need for education and awareness remains vital to end discrimination and prejudice; and 
WHEREAS, this nation was founded on the principle that every individual has infinite dignity and worth, and Pride Month serves as a call to embrace this principle and work to eliminate prejudice everywhere it exists.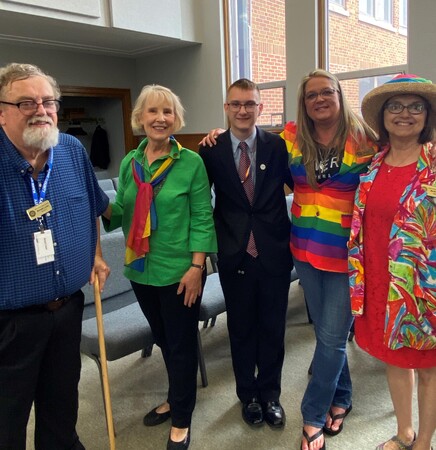 NOW, THEREFORE BE IT RESOLVED, that Kane County Board declares the month of June 2023 as Pride Month in support of the LGBTQ+ communities. 
Passed by the Kane County Board on June 27, 2023. ​